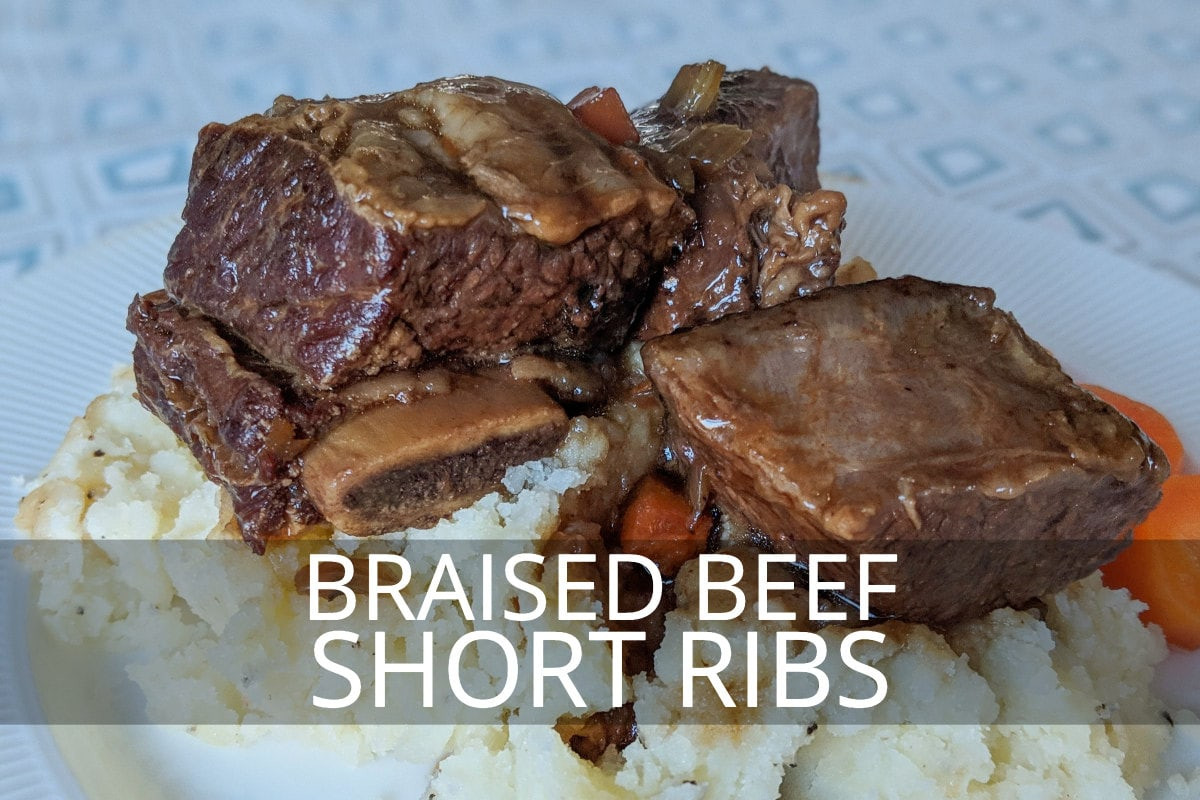 This is a delicious and easy to prepare recipe that won't cost a fortune. Short ribs are cheap. But that doesn't mean they're low quality. We think short ribs offer some of the most flavourful cuts. The secret is to braise and slow cook them to make them tender and delicious.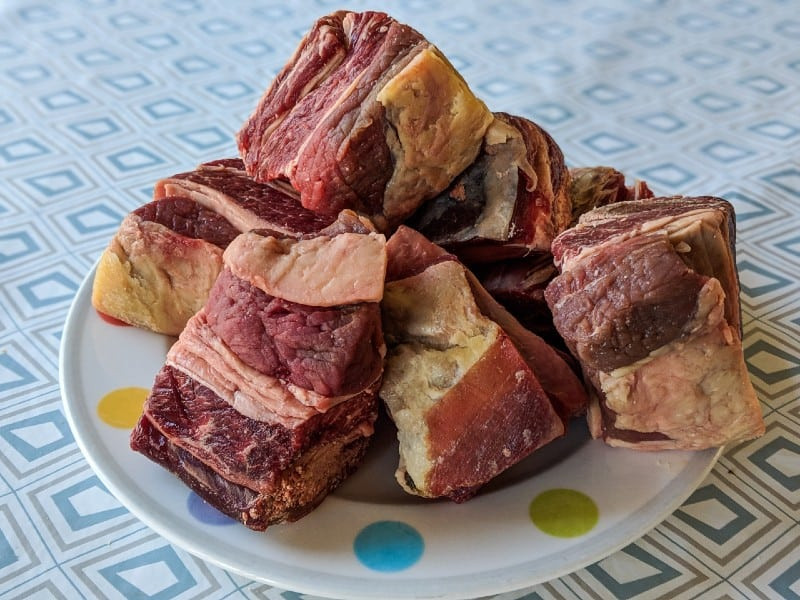 Slow cooking improves the taste and texture of the most flavoursome cuts of beef. The fat and collagen in the tougher (but cheaper) cuts are broken down into gelatin by intense heat in the oven. This gelatin is full of protein and minerals. Short ribs are packed with collagen which, when consumed as nutritious gelatin, helps with skin ageing and joint pain. But that's beside the point, you want to know how it tastes, right? Let me tell you that the meat will fall off the bone. Imagine the most tender, flavoursome meat you've ever had in a restaurant. That's getting close. Look for cuts of meat with plenty of fat as these will produce the most flavoursome results.
And throw nothing away! They taste great the next day.
Most people are not used to eating short ribs so serve this up at your next family dinner or entertaining night and will make you look like a superstar chef.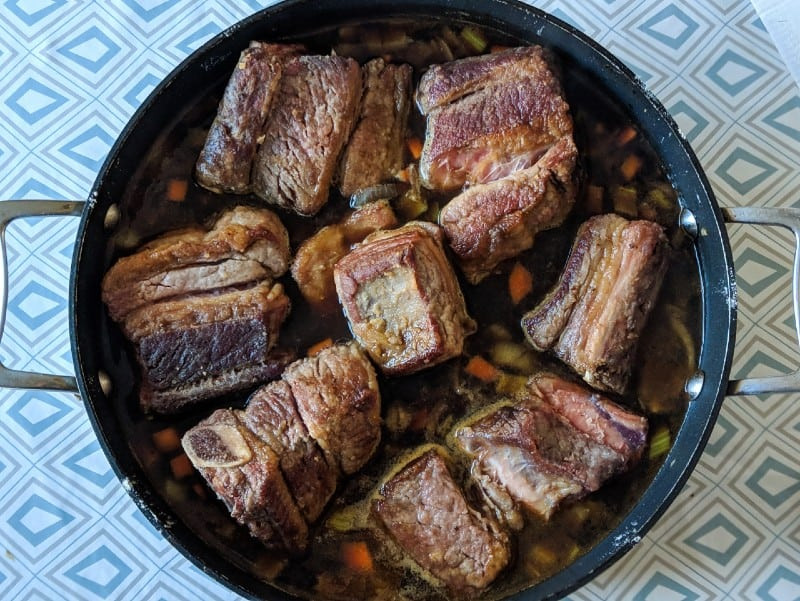 Easy Braised Beef Short Ribs [The Butcher's Secret]
Braised Beef Short Ribs Recipe
This is a delicious, inexpensive, and easy to prepare recipe for beef short ribs. We think they offer some of the most flavourful cuts. Here's how to cook them in a tasty red wine sauce.
Ingredients
1/2

cup

flour

1/2

tsp

salt

1/2

tsp

pepper

4

lb

1.9 kg beef short ribs

2

tbsp

tallow

beef dripping or non-extra virgin olive oil

1

large onion chopped

1

large carrot chopped

2

stalks celery chopped

6

cloves

garlic chopped

1 1/2

litres

beef broth or stock

1

tbsp

fresh parsley chopped

500

ml

dry red wine
Instructions
Pre-heat the oven to 350 F (180 C ) degrees while you prepare the ingredients.

Mix the flour, salt and pepper and roll the short ribs through the mixture. Try to cover as much surface of the meat as possible. You can even sprinkle flour on the parts where flour hasn't stuck.

Heat the tallow (or oil) in a large pan and sear each short rib on all sides. Take care to brown each side, including the small ends. It should take around 5 minutes per rib. Do this in batches because adding a lot of meat to a single pan at a time will cause the excess juices to "stew" the ribs rather than "brown" and seal them. Set the ribs aside on a plate.

In the pot you used to brown the ribs, add the onions, celery, garlic, and carrots.  Sauteé the veg for 3 to 5 minutes. When the onions soften and start to turn brown to you've sauteéd enough.

Add the broth (we prefer broth but quality stock cubes will work too) to the pot and bring to a boil. Add the wine to create a sauce with a kick. Spoon the liquid over the meat. Season with salt and pepper.

Add the short ribs to the pot and cover with a lid.

Put the pot in the oven at 250 F / 180 C for 2 1/2 to 3 hours. After 2 hours check the meat on the bone. Watch out for the heat blast from the oven. If the meat falls off with gentle prodding, it's ready.

Serve with mashed potatoes for a delicious, easy, and economic meat dish
Notes
This braised and slow-cooked baked recipe shouldn't take longer than 20 minutes to prepare and is always a hit. Short ribs are not commonly used so you should be able to pick them up before the local butcher turns them into mince or burgers. Keep the bone on for baking as this will add to the overall flavour.
We like to use Tallow, but you can use any oil that's not too strong in flavour.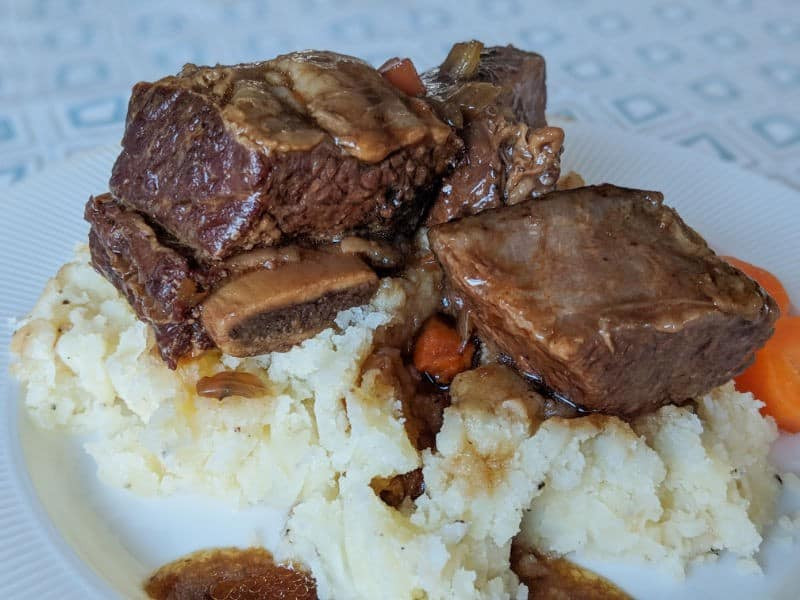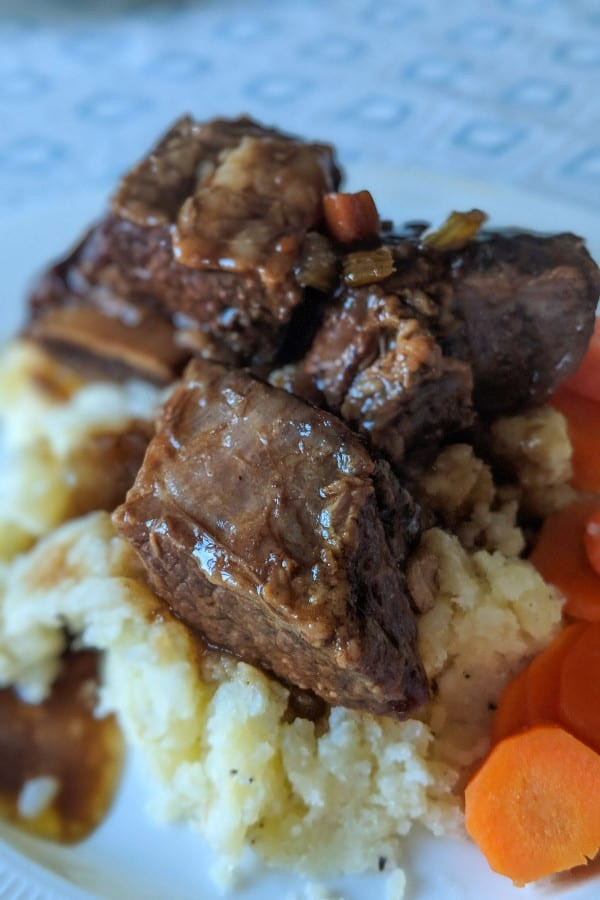 Liked this post? Read More