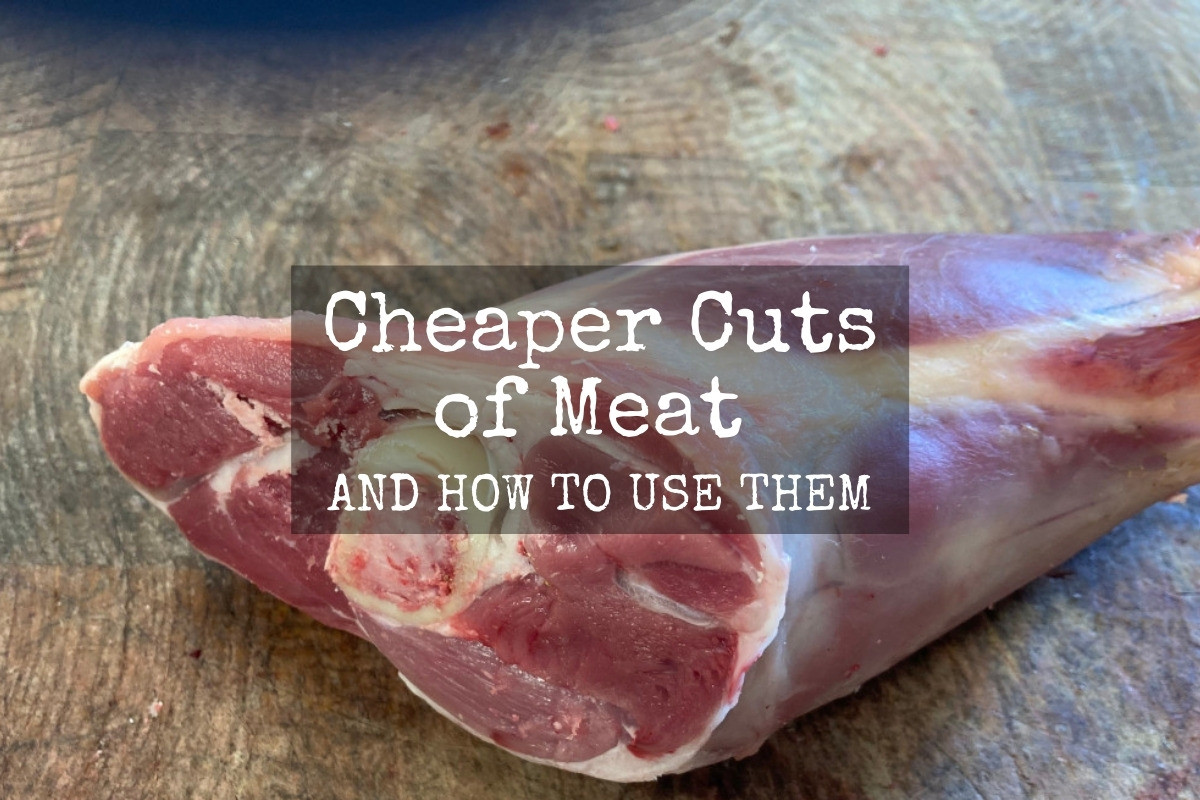 When many of us commuted to work daily, we'd arrive home from work and look for quick and simple food to prepare. But now that we have more time at home, many people are learning about cheaper cuts of meat and how to get the best from them with "slow cooking".
Our cooking skills have been put to the test in the last few years.
Everyone is familiar with the premium price cuts of meat. Striploin, fillet and sirloin steak are more expensive cuts of meat. Inexpensive meat, cheap meat, value cuts, lesser-used and lesser-known cuts of meat can make magnificent meals, if they are cooked in the appropriate manner.
If price per pound is important, these are the cuts of meat to look out for.
Pandemics, Brexit, and supply chain problems are increasing the price of meat per pound, so now is the time to take a look at cheaper, more flavorful recipes using inexpensive cuts so that you can stretch your food budget.
Here is our selection of steaks, roasts, cheaper cuts of meat to keep your spending under control while enjoying the best meat available.
Hanger Steak
Hanger steak is the central muscle in the beef diaphragm. It is unusual in that there is only one in the beef carcase, whereas all other muscles coming in pairs. There's a big, beefy flavour you won't get in other muscles.
A hanger steak should be cooked to a medium rare temperature, as well-done steak will be dry and tough.
Beef Short Ribs
Beef short ribs are my absolute favourite cuts of beef for slow cooking. They have it all. Tasty, flavorful meat, a nice layer of fat, and the tactile pleasure of eating it on the bone. When cooked for long enough, they become very tender and fall away from the bone.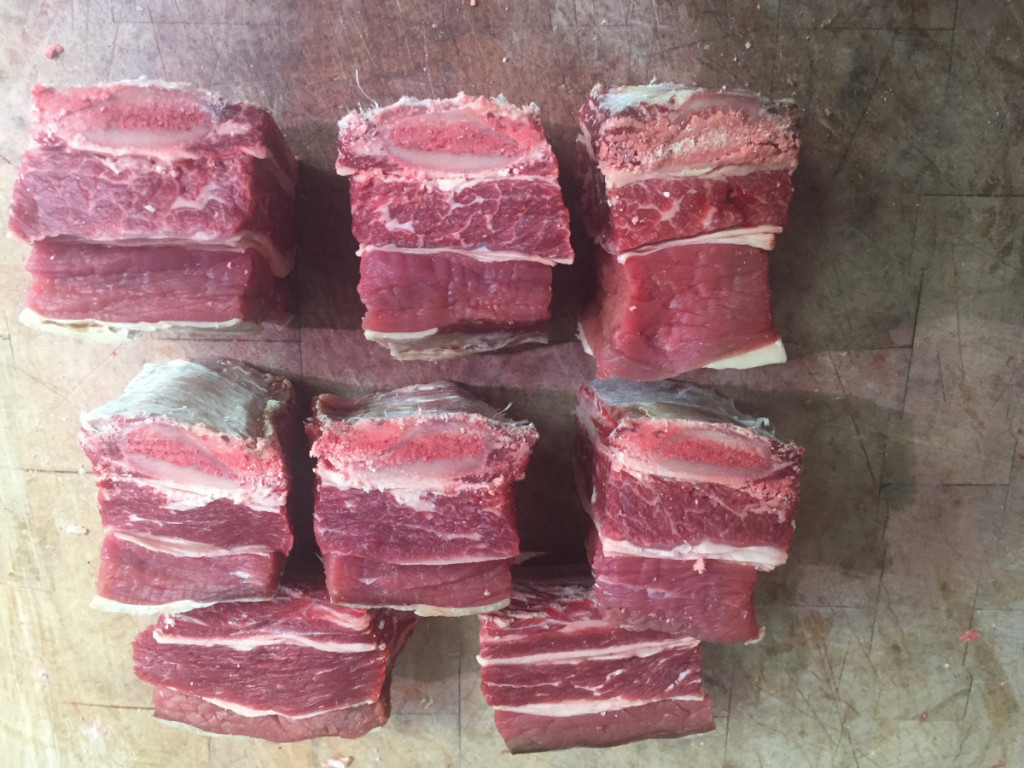 Flank steak
Flank steak is a hidden gem among low fat cuts of beef. The wall of the animal's belly has this lovely lean muscle that can be cooked in a variety of ways. You can use flank to make tacos, stuff them, roast them, and cube them for stews and casseroles.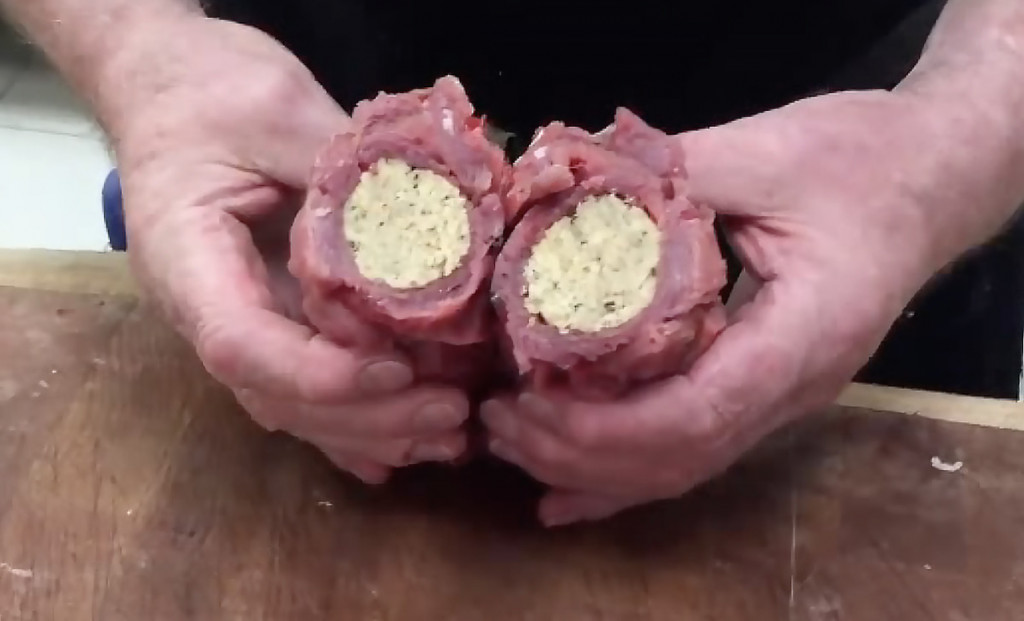 Beef Cheeks
When customers became more affluent, beef cheeks went out of style. In the past, cheek meat was viewed as cheap food, so it was avoided. However, when they are slow-cooked, the beefy flavor is incredible. Slow cooking in liquid brings out the best in cheeks, so make sure you try it now if you haven't. You will thank me for this tip.
Bavette
Bavette is another type of flank or skirt steak that is under-used. A relatively unknown cut of meat, it is thicker and meatier than the flank, has a rich beefy flavor, and is quite tender if cooked properly. Also known as flank steak or skirt steak.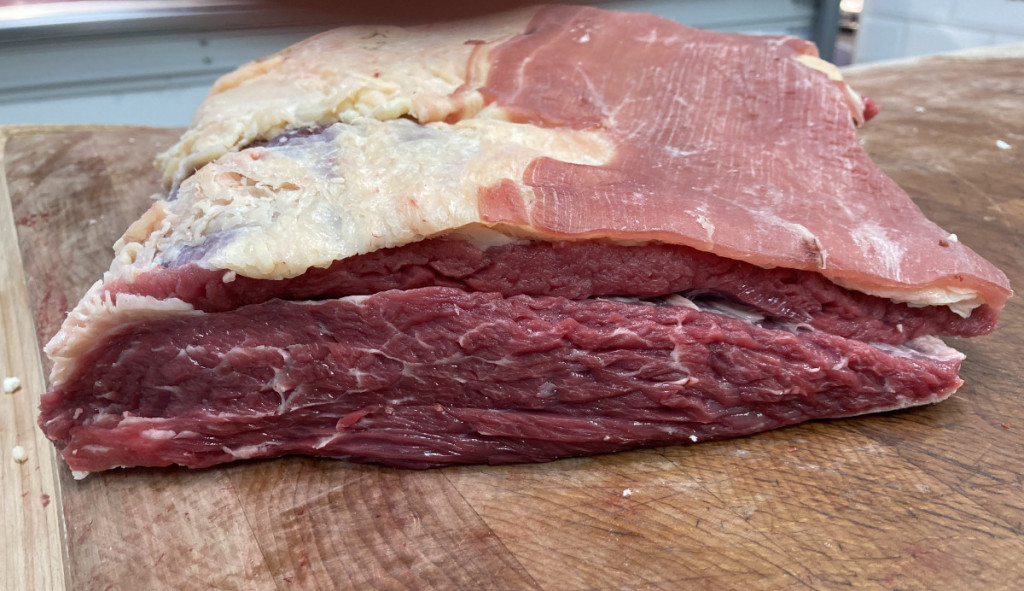 Chuck Steak
When sold with the bone in, Chuck steak is sometimes referred to as 7 bone steak in America. No, not because there are 7 bones, but because the bone is approximately shaped like a 7 (roughly). Chuck steak has a bit of connective tissue and several muscles, and not all of them are as tender as you would like. The chuck steak cut is good if you don't mind chewing a bit. If you buy the chuck in a thick piece, say three pounds, it makes a great roast.
Feather Blade
The feather blade steak is considered the second most tender muscle in the beef carcass. It isn't the most photogenic steak, and it needs a skilled butcher to remove the connective tissue and prepare it properly. Beef blade is delicious fried or grilled, although I'm not a fan of it due to its lack of fat.
The Flat Iron
Like the feather blade, the flat iron steak is also from the chuck and can be cooked in the same way. The underrated cut is tasty and tender, but it lacks fat.
Pectoral Muscle
Outside butchery or chef circles, the pectoral muscle is probably unknown. Lean and full of flavor, this shoulder cut is ideal for casseroles and stews and it makes great ground beef as well. The texture is similar to brisket, so it could fill in if you were short of brisket.
Heel
Another little-known cut is the heel, which is surprisingly tender. To separate this from the hind shin, you will need a good butcher. This low-cost cut of meat, also called merlot or velvet steak, is a good grill and fry choice.
Chuck Eye
Chuck eye steaks are often referred to as Delmonico steaks after the New York restaurant where they were a signature dish. The longissimus dorsi muscle begins in the chuck and becomes wider down the back of the animal where it is called rib-eye, then striploin (or sirloin) and it ends at the beginning of the rump.
There are only about two usable Delmonico steaks in the chuck, but if you can get them, you will be pleasantly surprised by the big beefy flavor. It can be grilled or fried and is cheaper than rib-eye.
Knuckle
The beef knuckle (called sirloin tip in the USA) is very underrated and is quite inexpensive if you want to buy steak on a budget. You will enjoy this cut of meat if you have a good butcher cut it for you. Learn how to cut it yourself in this video.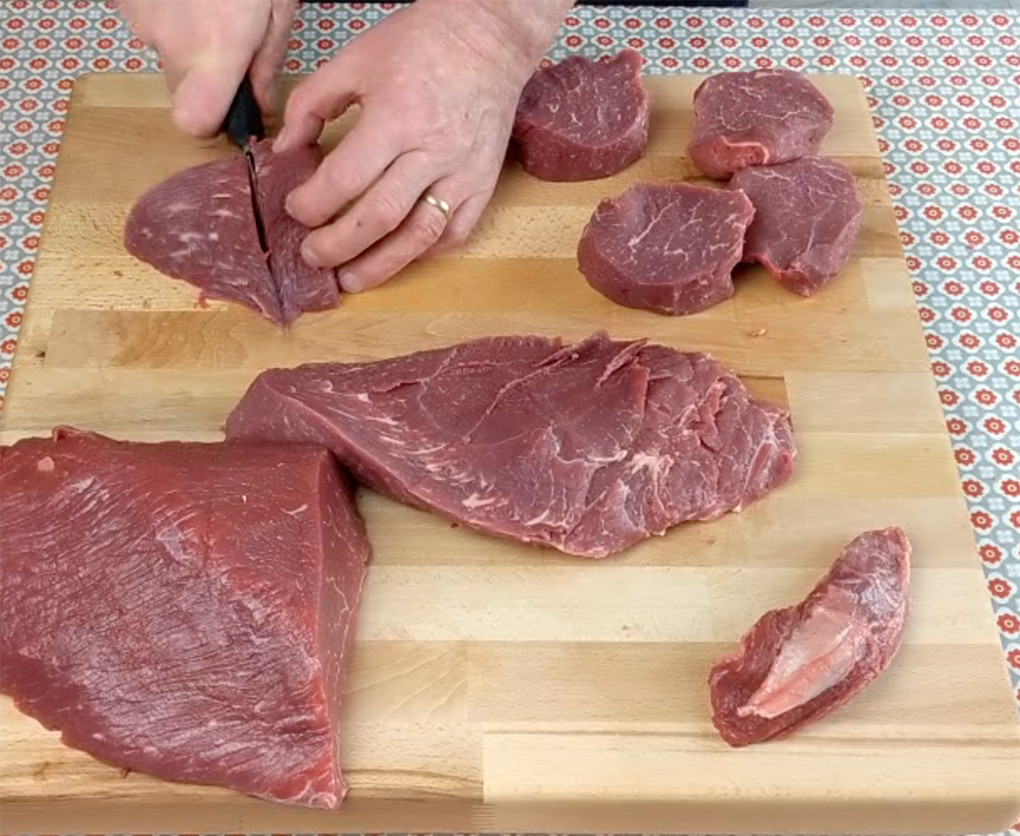 Spinalis
Spinalis is the rib eye cap and is becoming increasingly popular among chefs. While it is not as cheap as most of the other cuts, it is relatively unknown and I recommend you try it. Tender and full of flavour, try it at least once.
Beef Clod
The beef clod is a series of dense muscles in the shoulder and some of them are really good value. A 21-day maturation of the beef produces great value steaks for grilling and frying.
Eye of Round
Let's face it, eye of round is a tough muscle, but if it is matured properly and cooked correctly, it is a good value steak. It is best cut thinly and fried medium-rare. Sprite is said to tenderize eye of round, but I've never tried it myself.
Pineapple juice or papaya juice are great tenderizers. This cut of meat also makes a good lean, affordable roast, although it would benefit from a layer of fat on the outside.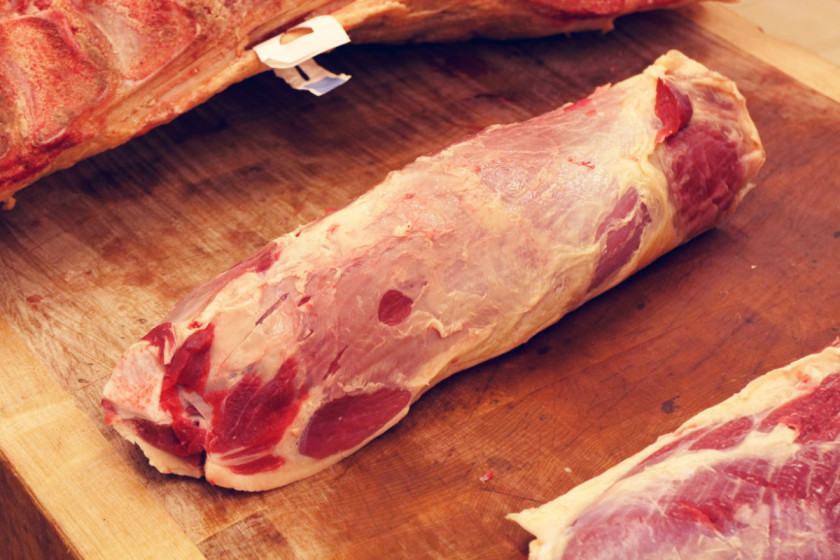 Topside Cap
When stuffed and rolled, the topside cap is a great budget cut with excellent beef flavor.
Silverside
We cure the Silverside here in Ireland to make corned beef by slowly simmering it to break down the fibers. Instead of the tinned corned beef made of compressed pieces of meat, get a flavorful solid piece of meat that goes great with potatoes and cabbage. It is called bottom round in the USA, and it is a popular budget cut.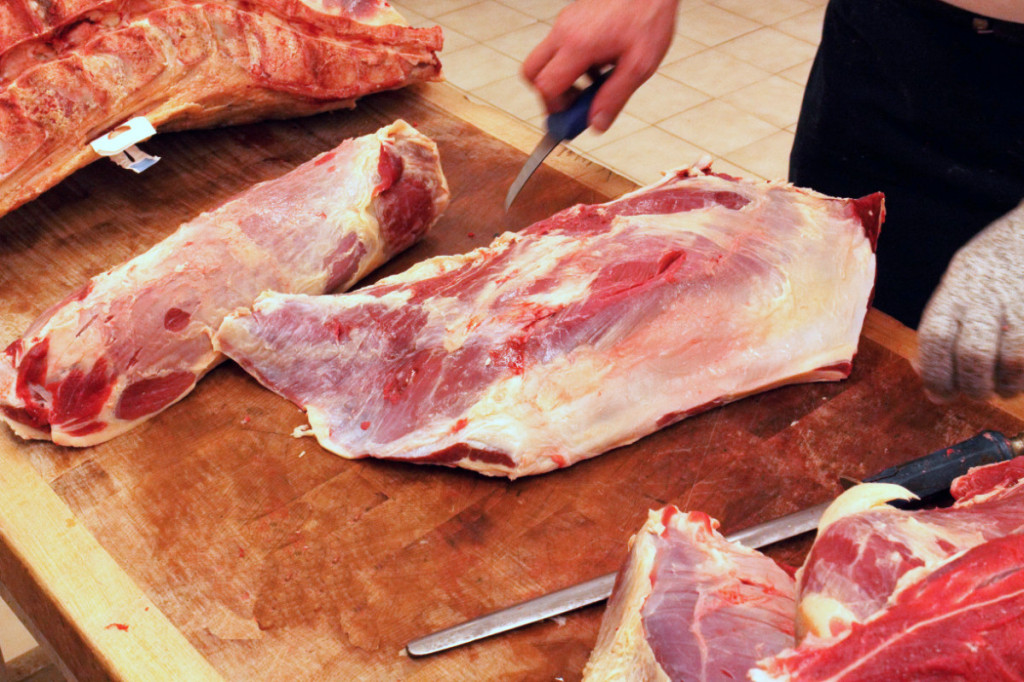 Topside
The topside is a medium-priced cut of round or beef leg meat. After maturing for at least 21 days, it makes great sandwich steaks when sliced thinly. Flash fry quickly and avoid overcooking.
Tri-tip
Californians seem to like tri-tip, but it is growing in popularity elsewhere. In addition to roasting and barbecuing, you can also fry or grill steaks if you cut them across the grain. Tri-tip is made from two distinct types of grain, so you should ask your butcher how to prepare it.
Brisket
When I was an apprentice, brisket was used to make corned beef, and the bone was left in. Times and tastes have changed and now brisket is very popular in BBQ, and in certain states in America they smoke it and slather it with marinades. Brisket is an inexpensive pot roast that has a fantastic beef flavor that benefits from slow cooking.
Mince (Ground Beef)
Where would we be without mince? (ground beef to our American friends). Hamburgers, rissoles, meatloaf, meatballs, spaghetti bolognese, lasagne, cottage pie all use minced beef. In fact, you could cook a different minced beef recipe every day for a year without repeating a dish. Ground beef is the least expensive of all cuts of meat and is infinitely versatile.
Lamb
My mother couldn't stand the smell or taste of lamb, so although I started working in a butcher shop at age 14, I didn't taste lamb until I was married.
Since then, I have been trying to make up for lost time. Lamb tastes and smells wonderful to me.
Although lamb is not as popular in America as it is in Europe and Asia, I encourage skeptics to try some good quality lamb and enjoy its unique flavor.
I was visiting a friend in Canada some years ago, and he invited his friends to a BBQ. We decided to cook Buttermilk Leg of Lamb. When the guests arrived they brought their own steaks, as is the Canadian custom. I mentioned we were serving lamb and most of them said "Oh, we don't eat lamb".
I marinated buttermilk, garlic, and rosemary with several legs of lamb I had butterflied. While I was carving the lamb to serve, my friend said " you'd better keep some of that for yourself, they're eating it as quickly as I can serve it". A situation in which you do not like something before tasting it.
Lamb can be expensive, but the clever cook can find cheap cuts that are tasty and affordable.
Lamb Shoulder
This is a very affordable cut of meat. The Greek recipe kleftiko is one you have to try. It takes about 6 hours to prepare and cook, and it is fall-off-the-bone tender. Kleftiko is meant to be served with leg, but shoulder is even better.
Alternatively, you can roast shoulder of lamb, which I find to be more flavorful than leg.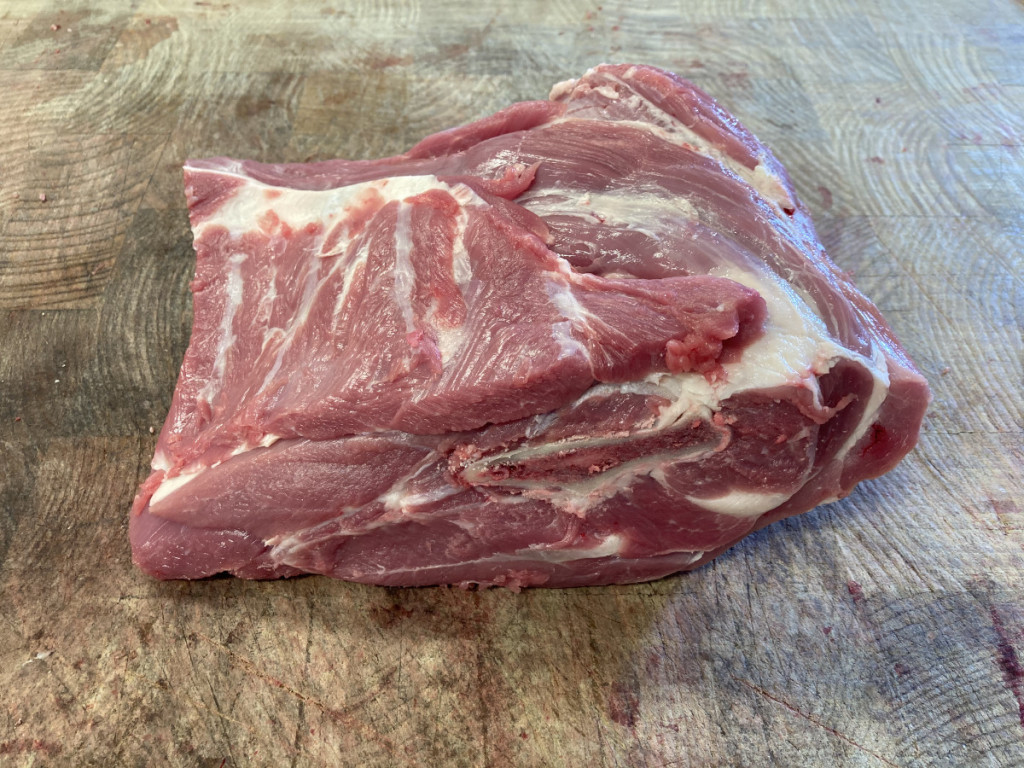 Lamb Shanks
Lamb shanks are so delicious when slow-cooked in wine with tomatoes and herbs.
There are hundreds of recipes for shanks. Try them all.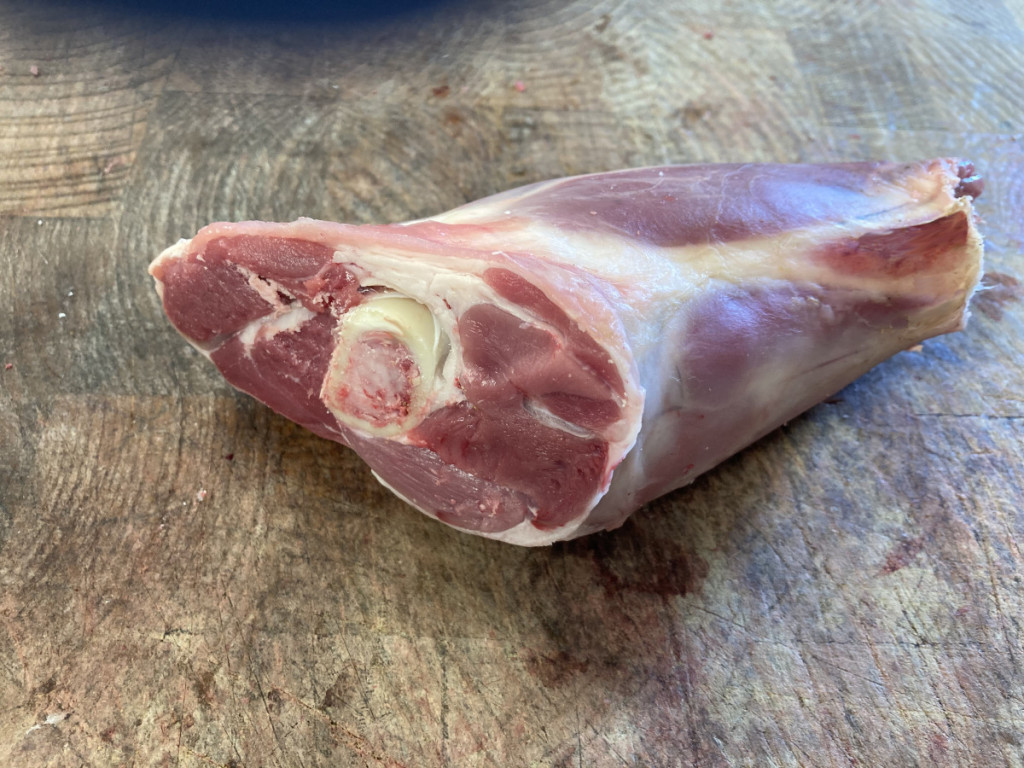 Breast of Lamb
The breast of lamb is the same, anatomically, as the pork belly. It can be eaten boneless or bone-in. Either way, it is delicious. It is inexpensive, full of flavour and easy to prepare. My favourite is to chop the breast into riblets, marinade in oil, garlic and rosemary, then roast for 45 minutes at 170 C.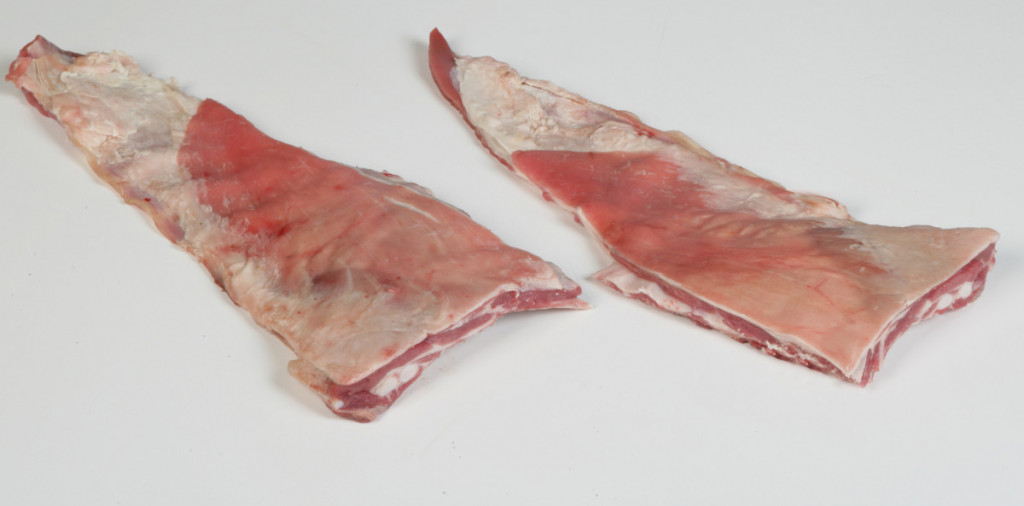 Minced (Ground) Lamb
Like minced (ground) beef, minced lamb has hundreds of uses. Lamb burgers, shepherd's pie, meat loaf, moussaka, grill sticks, are all easy to cook and delicious.
Lamb Shoulder Chops
If you've never tried shoulder or gigot lamb chops, go to your butcher and get some now. They are so sweet and delicious. Gigot is a word we use in Ireland for blade chops. Gigot is the French word for leg, so I do not know how it came to be used to describe a shoulder chop. Nevertheless, all countries and regions within countries have different names for meat cuts and it can be difficult to determine what a butcher in one country is describing if your terminology differs.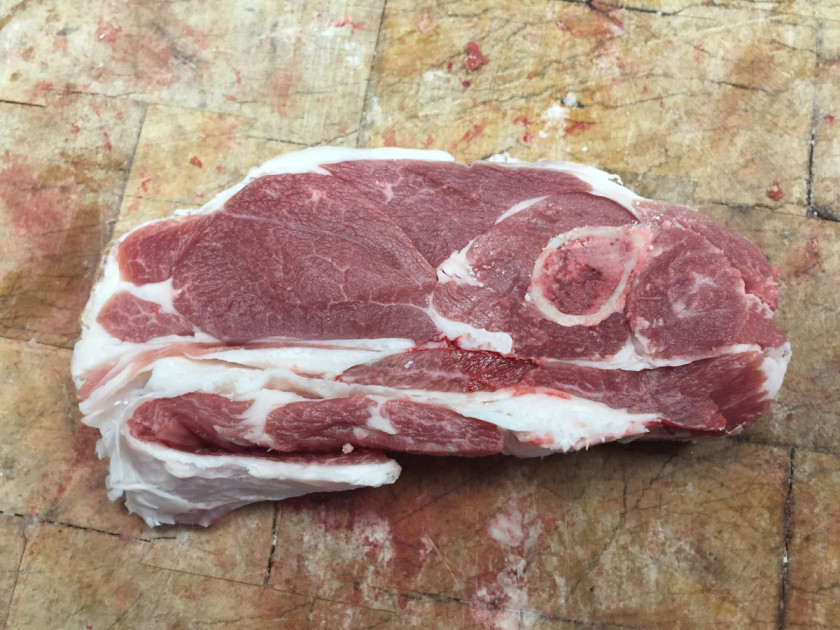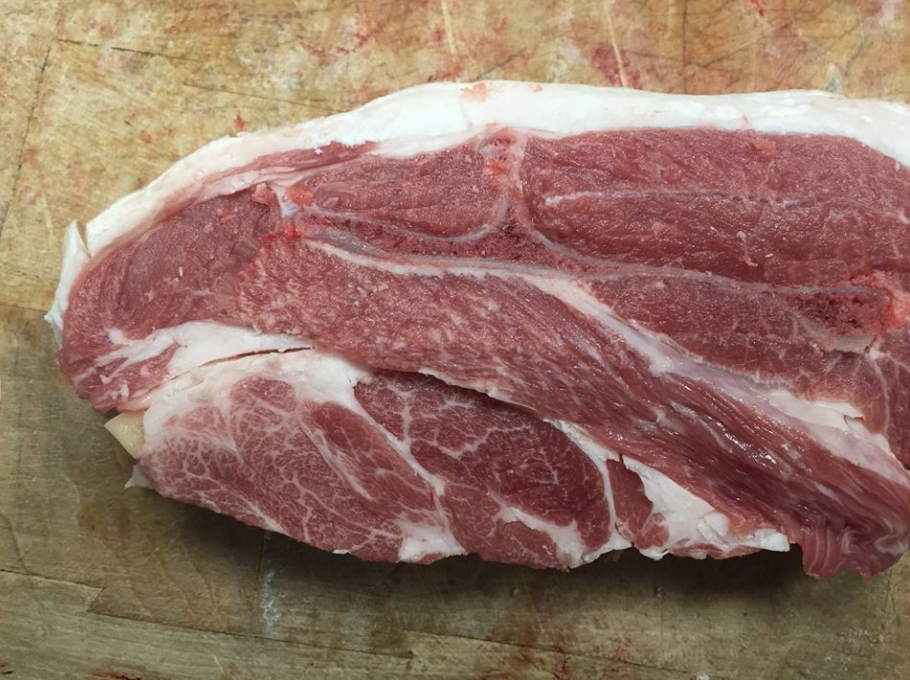 Pork
Pork has always been cheaper than beef or lamb. It costs less to raise pigs than cattle or sheep because they reach slaughter weight faster than those animals. Mind you, if you seek out some of the rarer free-range heritage breeds you can expect to pay a bit more. Believe me, it's worth it.
Pork Shoulder
The shoulder of pork has to be the best value cut of meat in the world, bar none. I bought one recently and slow cooked it until it fell off the bone. Three of us had dinner three days in a row from the shoulder with some left over for sandwiches. Total cost 20 euros. Now that's one of the cheap cuts of meat you want to try.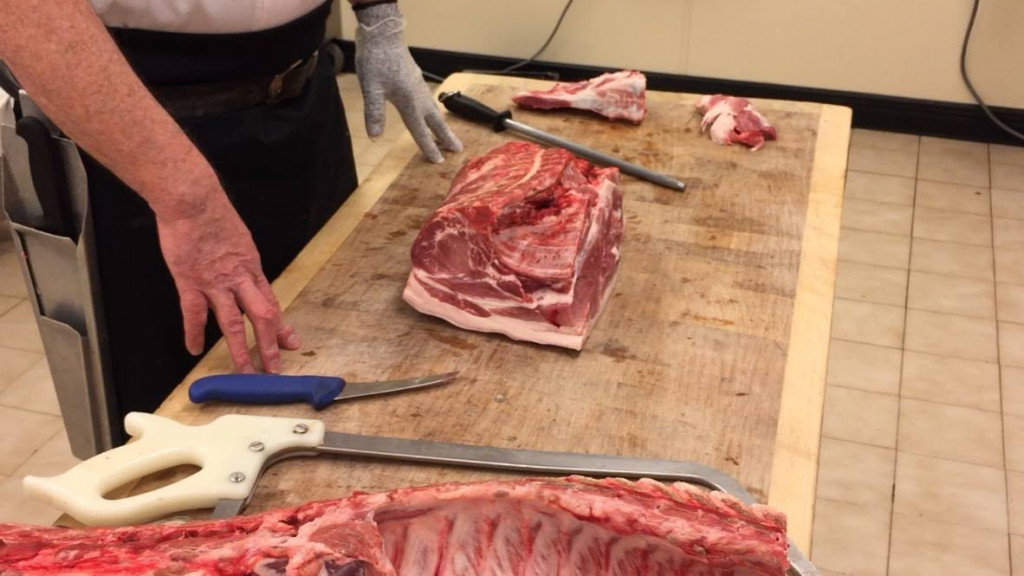 Pork Butt
The pork butt (so called because it was salted and packed in barrels called butts for the navies in the 18th and 19th centuries), is about half of a full pork forequarter. Usually used for pulled pork, it can also be cut into chops or country pork ribs. Very good value, and the fat layer gives it a sweet, moist edge that loin pork doesn't have. Try the chops bone-in, fried with a char on the outside to experience piggy deliciousness at its best.
Offal
Before I finish, a word or two about offal. Cheap, nutritious, delicious and just what the doctor ordered. Heart, liver, kidney, tongue, tail, sweetbreads.
Try them all
Why not explore the cheaper cuts and save yourself some cash while improving your cookery skills at the same time? If you try any of these cuts, please leave a comment letting us know how they worked out for you.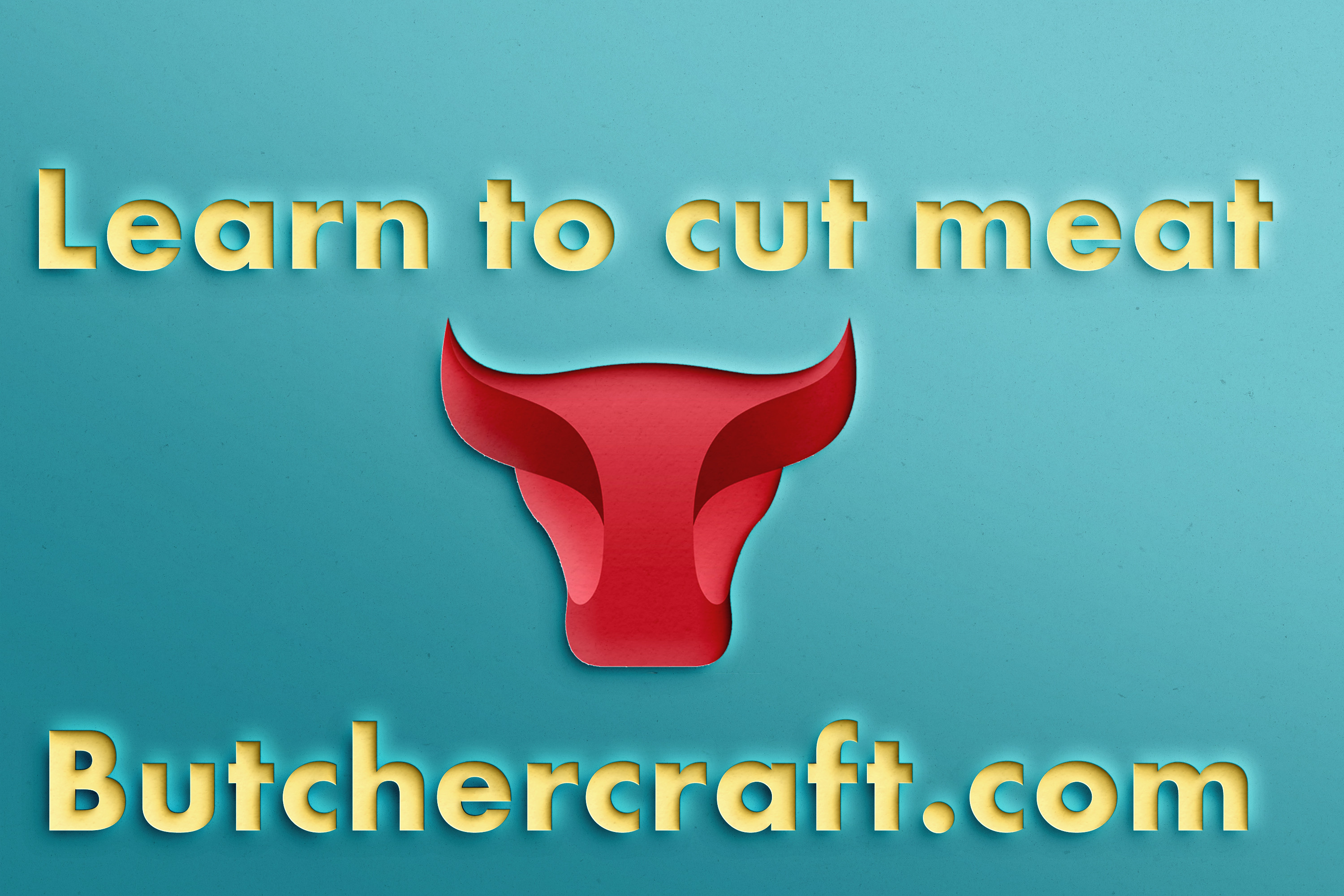 Further reading:
Tips on Buying Meat | Associated Craft Butchers of Ireland
Recipes | Associated Craft Butchers of Ireland