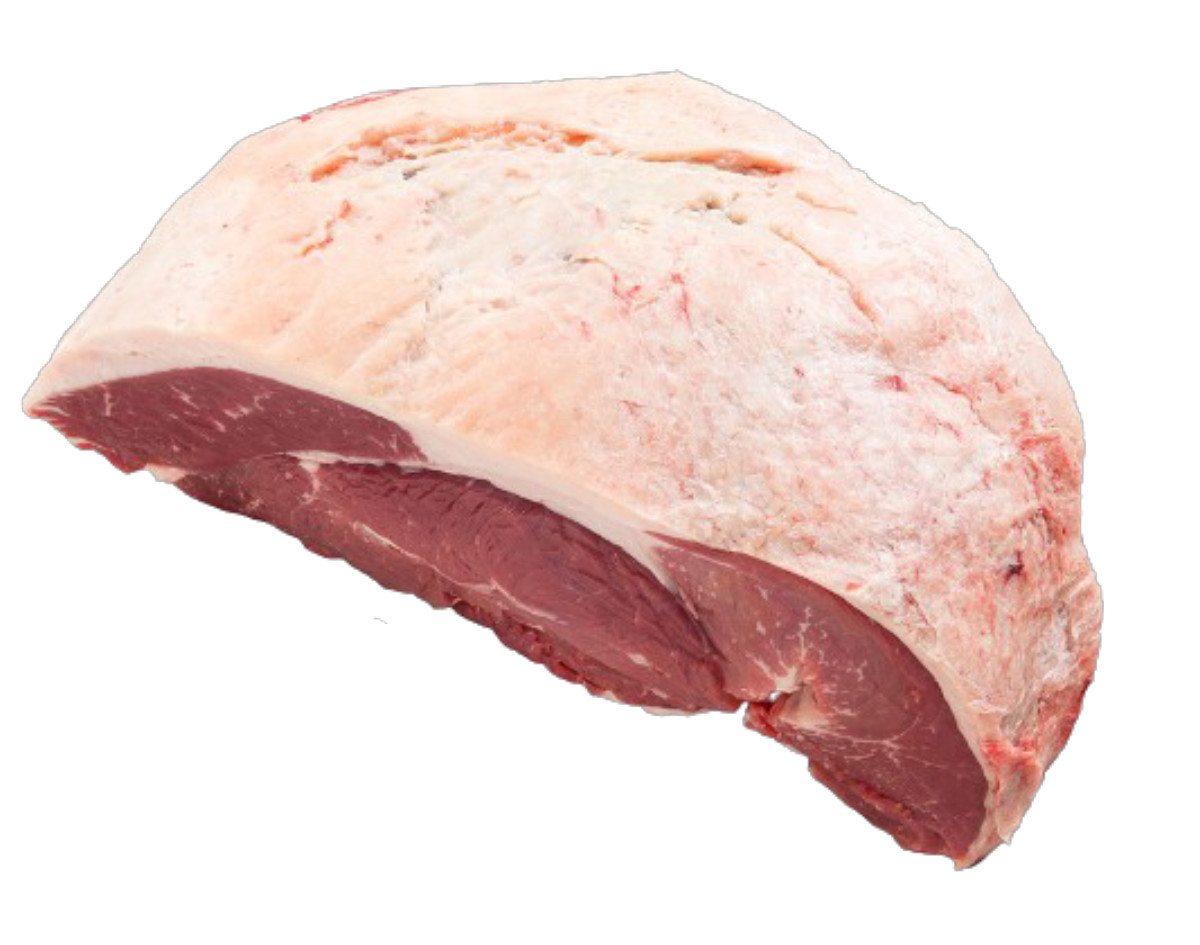 You have heard of a Beef Rump and you have heard of a Top Sirloin.
What is the difference?
There is no difference, they are the same cut of beef. It depends on where in the world you are and the names given to cuts of meat in your area. In the UK, Australia and New Zealand, it's called a Beef Rump.
In the USA it's called a Top Sirloin. In Ireland, we know it as a Sirloin Steak Piece.
Confused already?
Meat companies trying to make obscure steaks sound better than they actually are have caused a lot of confusion. Sirloin sounds better than Rump, although they are the same thing.
I suppose Rump is an unfortunate name for a piece of meat. It sounds like a lower quality muscle and in my opinion it is one of the best steaks for flavor.
The thing is, no matter what you call it, this is a great beef cut. It has a lot more flavor than the Fillet/Tenderloin and is about one third of the price.
There are several steaks that can be cut from the Beef Rump and while it is firmer than Striploin, it tastes a lot better.
Where on the animal is the Rump?
We find the rump on the lower back, around the hip area. Because they are working muscles the cuts from there are firmer than say, tenderloin or striploin. Working muscles are always more flavorful than support muscles, but they are cheaper than the premium cuts.
Beef rump is a primal cut of beef that includes a variety of muscles. We can divide these muscles into three main groups: the gluteus group, the ilium group, and the sacral group. The gluteus group includes the gluteus medius, gluteus minimus, and tensor fasciae latae. The ilium group includes the ilium, ischium, and pubis. The sacral group includes the sacrum and coccyx. Each of these muscle groups has a different function, but they all work together to provide power and stability to the rump.
In the video I will show you how to separate the 4 main muscles to maximise the tenderness of the Rump.
Then you will see how to cut really good steaks and save yourself money in these times of rising prices
Steaks from the Beef Rump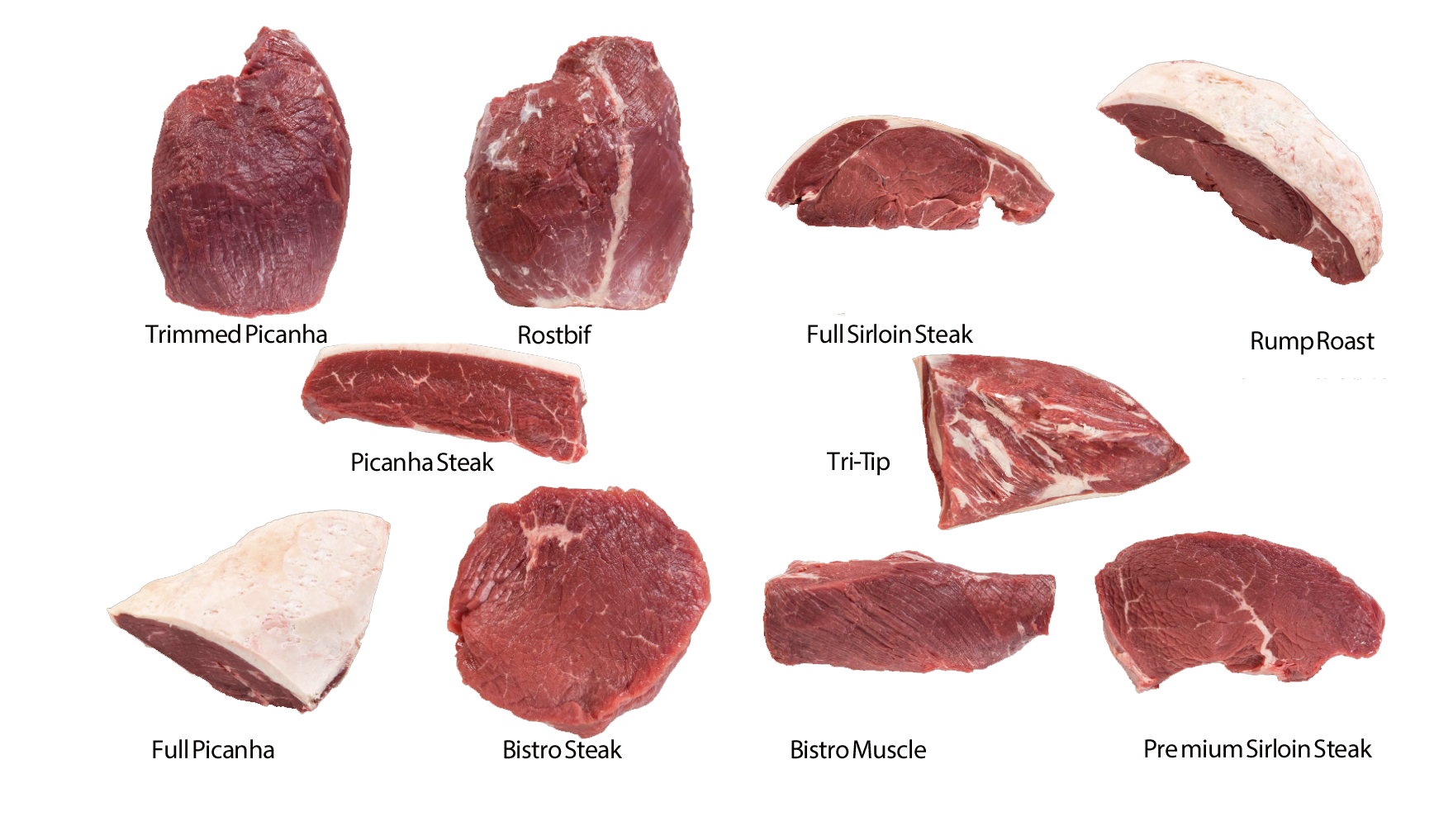 Rump Steak/Top Sirloin Steak
Rump steaks are lean, with very little fat, and are working muscles, which can make them a bit firmer than other steaks. The traditional rump steak, cut across the whole face, yields a steak of several muscles with the grains running in different directions. This results in different degrees of tenderness across the meat.
The fat border can be removed easily if desired, but I wouldn't recommend it. Cook it with the fat on, and if you prefer, take it off before you eat it. But try the fat, it's delicious.
This versatile beef cut is very often passed over for more expensive and tender cuts of beef by many restaurants.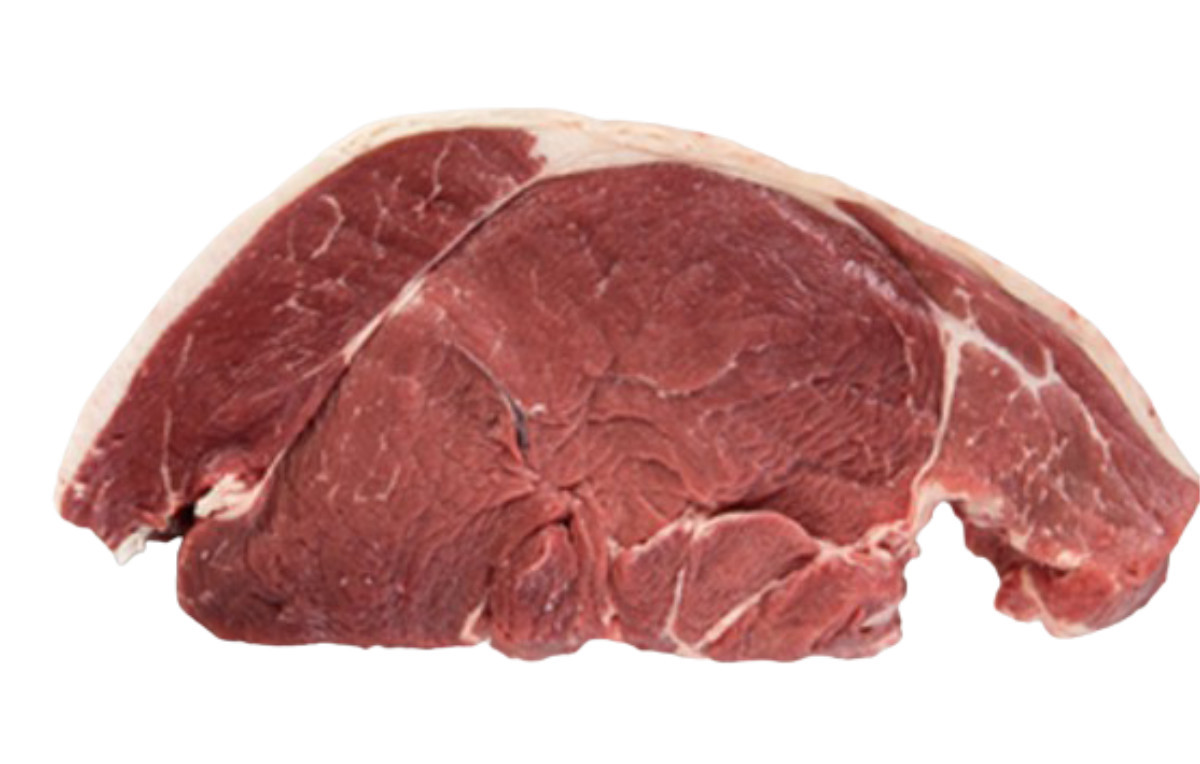 You can cut a full Rump Steak/Top Sirloin Steak with all the muscles in, or you can separate the four main muscles.
This will give you the Tri-tip, Prime Sirloin Steak, Bistro Steak, and Picanha/Rump Cap.
Beef rump, also known as top sirloin, is a cut of beef that is taken from the hindquarters of the cow. This area is home to some of the most flavorful and tender muscles on the animal, making it a popular choice for steaks and other dishes that require high-quality beef. There are four main muscles that make up the beef rump: the Prime sirloin, the Bistro Steak, the Tri-tip, and the Rump Cap. Each of these muscles has its own unique flavor and texture, making them ideal for different dishes. The Prime Sirloin is the most tender of the four muscles, making it perfect for steaks and other dishes.
TRI-TIP
TRI-TIP Sometimes called the Rump Tail, this is actually 2 muscles with the grain running in different directions. It can be roasted, fried or grilled.
The Tri-Tip is a versatile piece of meat that can be cooked in many ways. It is a lean cut of meat that is full of flavor. When cooked properly, the Tri-Tip is a juicy and tender piece of meat that is perfect for any meal. The Tri-Tip can be roasted, fried, or grilled. When cutting the Tri-Tip, it is important to always cut across the grain to get the most tender meat. The Tri-Tip is a delicious piece of meat that is sure to please any palate.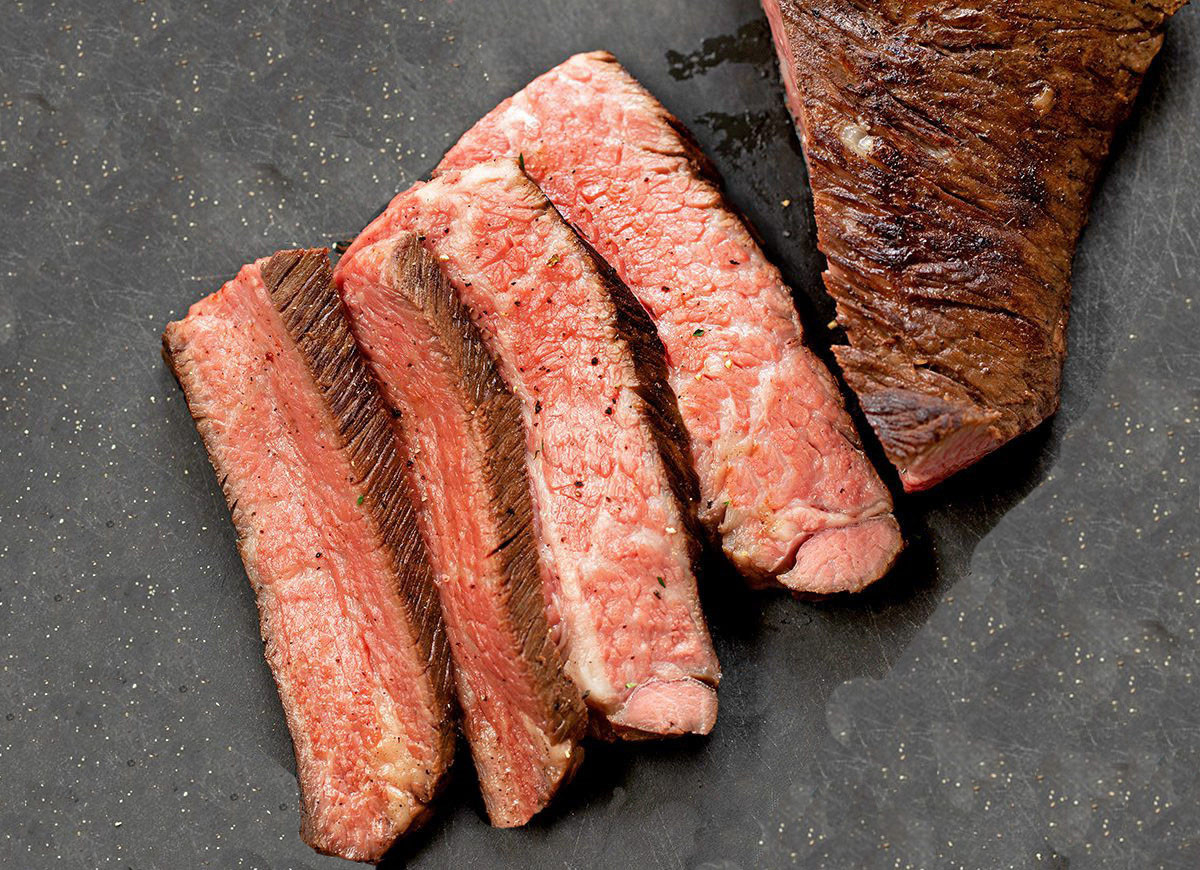 Prime Sirloin Steak
The Prime Sirloin Steak is the larger of the two muscles in the Rump Heart. Great flavor, good size, and much better value than Striploin. I aged this particular steak for 28 days and dry-aged it for an additional 14 days. It was then hand-cut and trimmed to perfection. The result is a juicy, flavorful, and tender steak that is sure to please any steak lover. Personally, I would leave the fat cap on for cooking. You can discard the fat after cooking, but you will miss out on bags of flavor if you do. Try it at least once.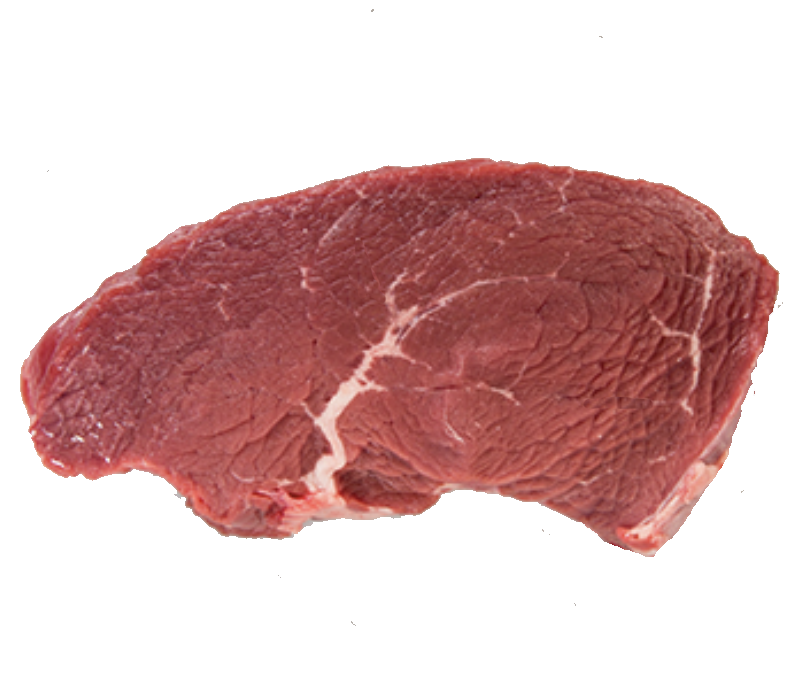 Bistro Steak
Bistro Steak is the most tender muscle in the Rump. It looks very like Fillet Steak/Tenderloin and is nearly as tender. The best value cut in the whole Rump. It's a great cut of beef for those who want the tenderness of fillet, but at a fraction of the price. Bistro Steak is perfect for a romantic dinner for two, or a special treat for the family. Bistro Steak is best cooked quickly over a high heat to keep its juices, and served with a simple salad or vegetables. Add a glass of red wine and you have the perfect meal.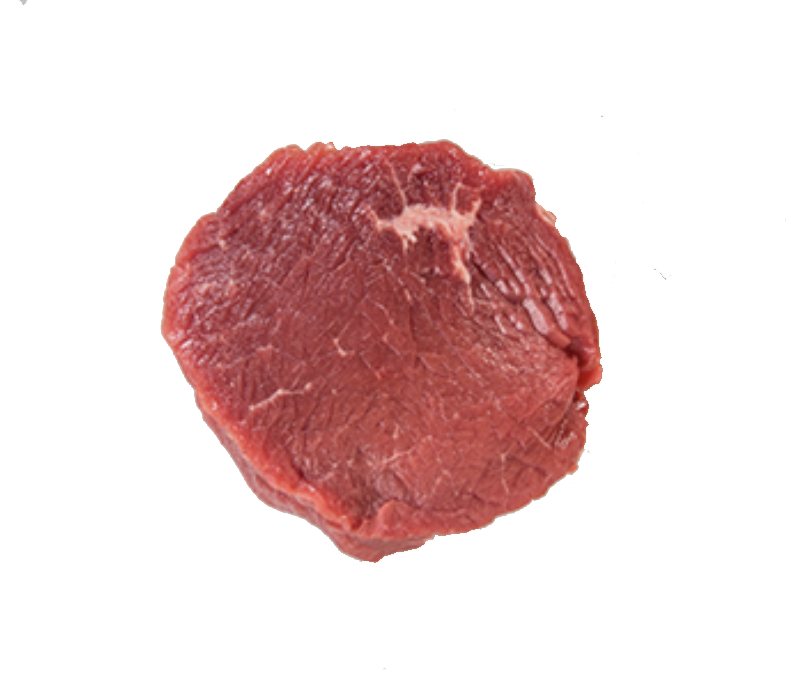 Rump Cap/Picanha/Sirloin Tip
This is a great cut, beloved of Brazilians, with a nice fat cap that moistens the meat so well.
In Brazilian cuisine, the picanha is a popular cut of beef that comes from the rump area. It is well-known for its juicy and flavorful fat cap, which helps to keep the meat moist and delicious. The picanha is often cooked on a skewer over an open flame, and is a staple of many Brazilian barbecue gatherings. Whether you're grilling for a party or simply enjoying a meal with family, the picanha is sure to be a hit!
I have a video showing an alternative method for cutting the Sirloin Cap. Choose the method that suits you. Either way, it tastes great. There are lots of names for this cut. culotte, rump cap, rump cover, sirloin cap, picanha. Whatever you call it, it is delicious.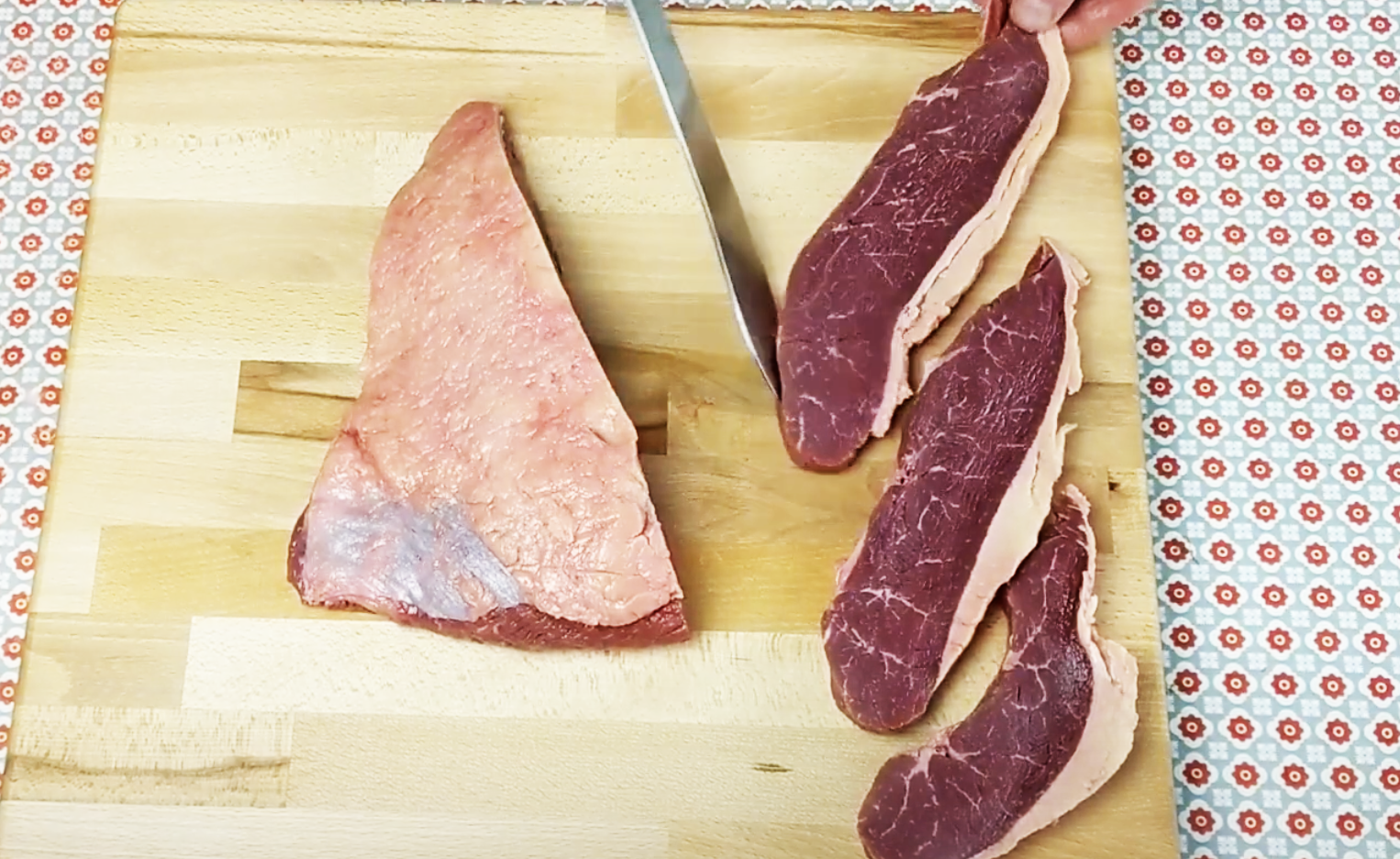 Sirloin Roast
Sirloin Roast is the best cut of beef for a flavor-packed, tender roast. To make a sirloin roast, you'll need to remove the rump cap/picanha and the tri-tip. This leaves the rump heart, which is the most tender and flavorful part of the sirloin. In this photo, all the fat has been removed. For the best roasting results, leave a nice fat cap on the roast before cooking.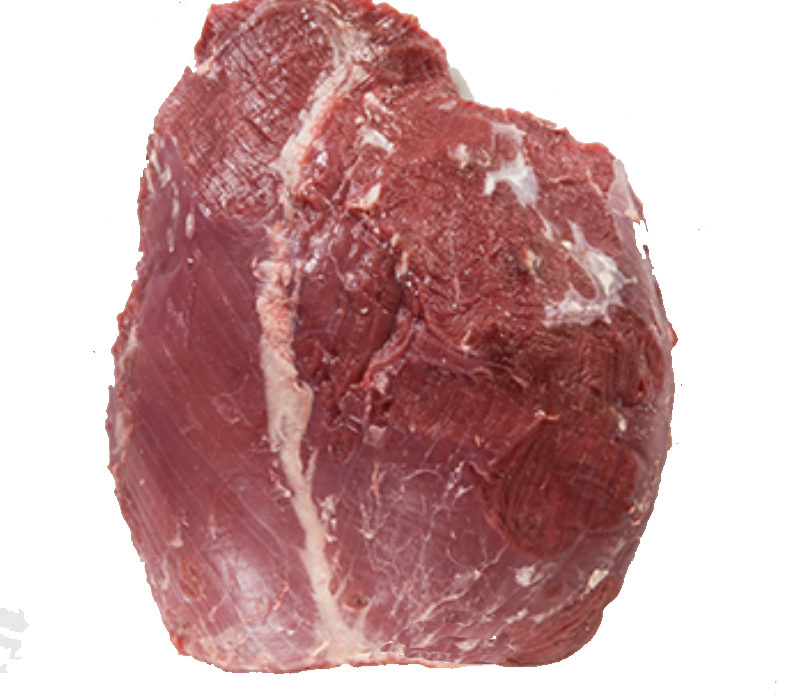 How to cook beef Rump
There are many ways you can cook your rump steak. These cover frying, grilling, sous vide, BBQ, boiling, roasting and slow cooking. Here's how to fry rump steak:
Salt your steak about 40 minutes before you cook it.
Take your pan and place it over a very high heat and add 2 tablespoons of vegetable oil.
When the pan smokes, place the rump steak onto the pan and turn every minute, for about 5-6 minutes.
Then put the seared steak in the oven for 10-12 minutes.
Take the steak out of the oven, season with some pepper and a little salt, then let it sit on a warmed plate for 8-10 minutes.
What to serve with Rump Steak
Serve your steak with either mashed potatoes, baby potatoes or chips and some pepper sauce or bearnaise. Fried onions or onion rings are always good with steak. Or, you can eat it on its own with just salt and pepper to experience just the big beef flavor.
How to roast Beef Rump
Place the roast on to a roasting pan. Place in an oven preheated to 325°F and roast for 1.25-1.75 hours until the roast reaches 125°F for medium rare or 135°F for medium well. Remove and let sit for 15 minutes – the temperature will rise about another 10°F while resting for a final temperature of 135ºF for a medium rare roast, or 145ºF for a medium well roast.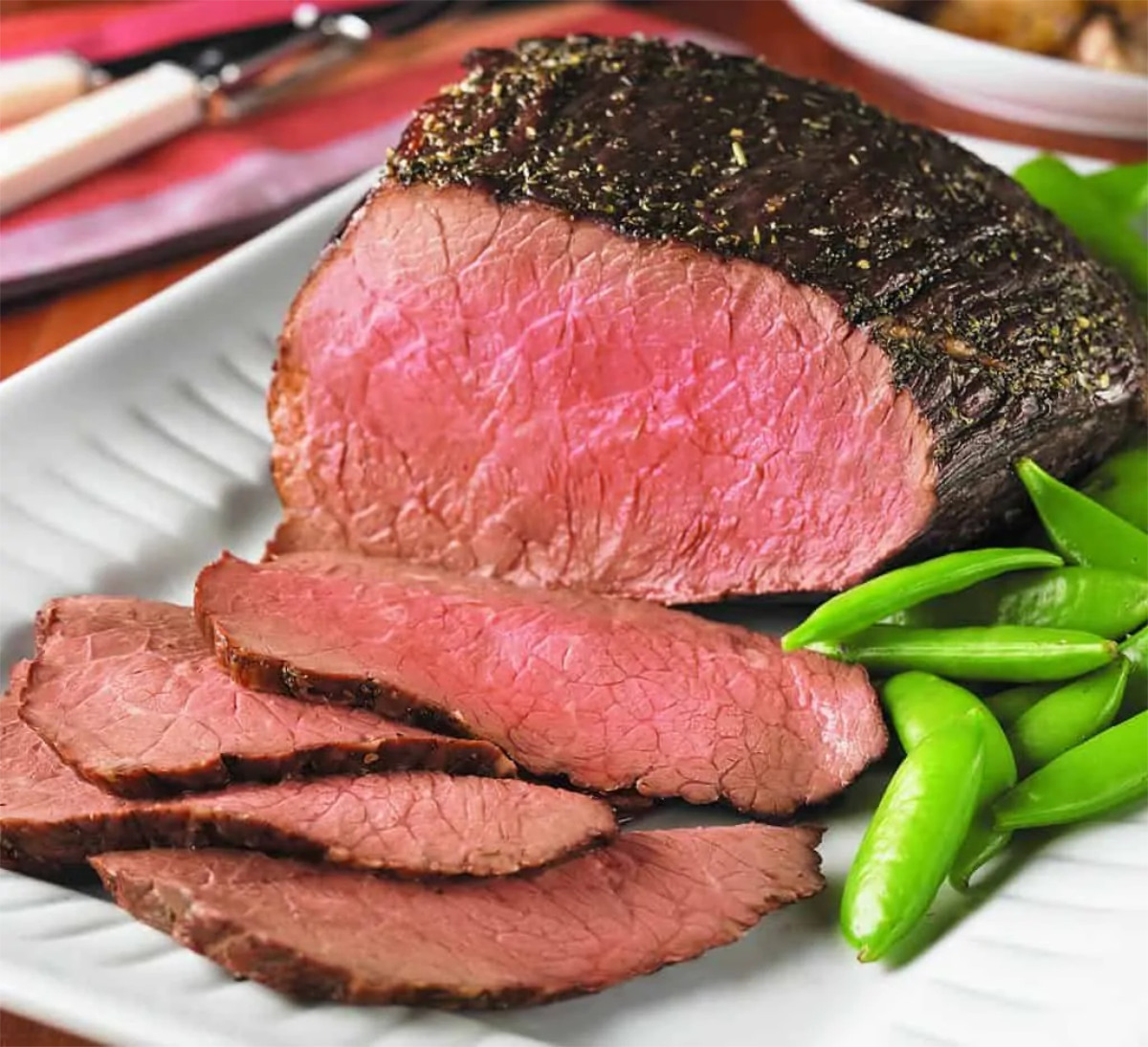 Recipes
Rump Steak with Mushroom Sauce and Baby Potatoes Recipe | Yummly
Garlic Butter Steak Bites – Jo Cooks
Garlic Herb Crusted Rump Roast Recipe | Yummly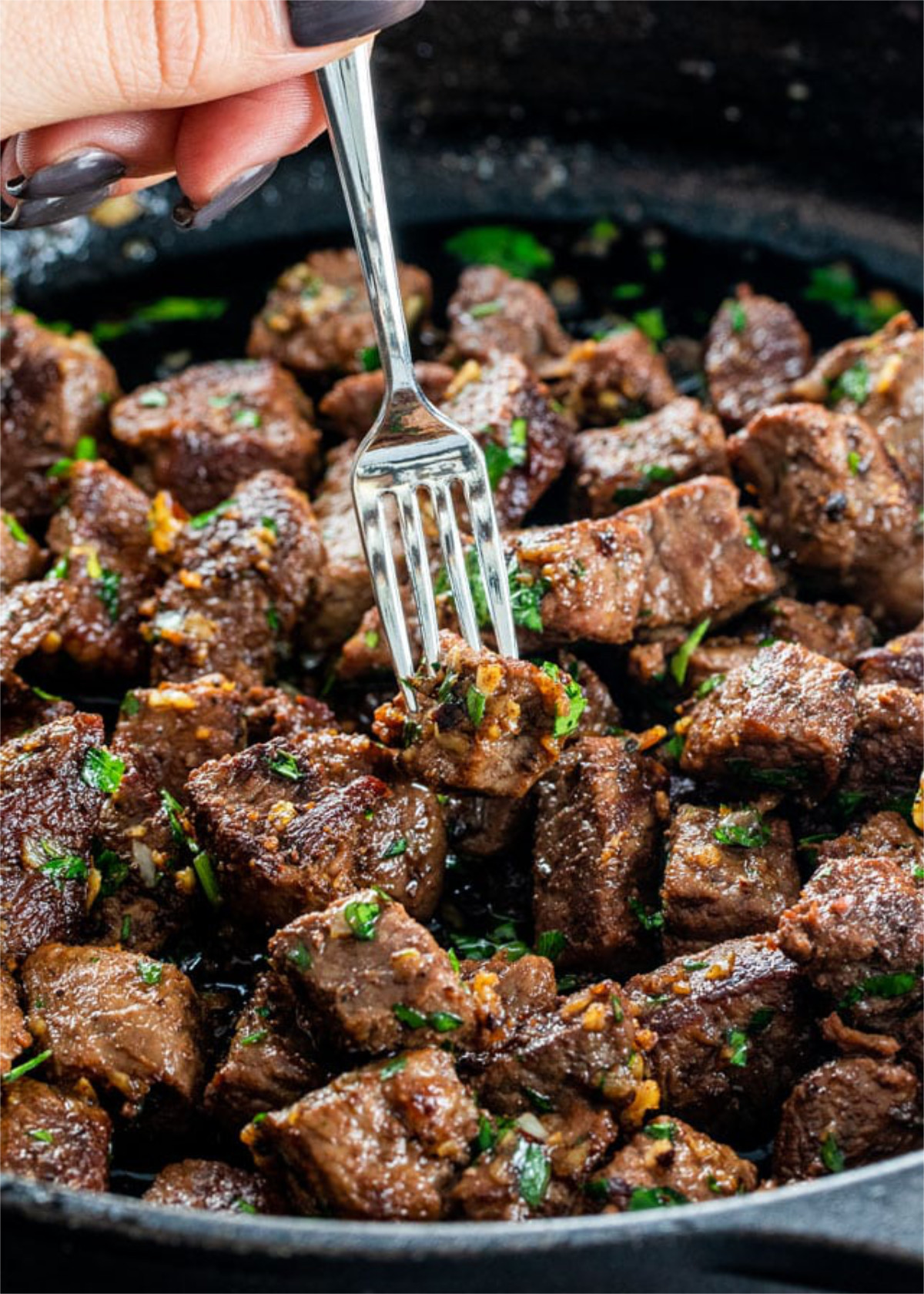 How to store Rump Steak
If you are storing meat in a standard domestic fridge, Rump Steak can be kept for between 1 – 2 days using standard plastic tray or bag packaging. You could extend that to almost a week using greaseproof paper. If you are storing it in the freezer using standard packaging, it will last for 6 – 12 months but will probably suffer from freezer burn. It will still be safe to eat, but the taste will have diminished. But, if you freeze it in a proper freezer bag or a strong vacuum pack, the steak will keep its taste and tenderness qualities for 2 – 3 years.
The myth of the "Sir Loin"
I hate to burst your bubble, but the story of an English king "knighting" a loin of beef is not true.
As recently as 2005, the BBC reported that:
King James I is said to have knighted a particularly tasty loin of beef during a meal at Hoghton Tower, near Preston, Lancashire, in 1617.

According to the Lancashire tradition, James I drew his short sword and told the Hoghton Tower pages to bring the beef to him.

They went down on their knees and the king said "Arise, Sir Loin."
While it is certainly possible that one or more England monarchs has repeated this pun, the word "sirloin" first appeared in English as far back as the early sixteenth century and therefore (with the possible exception of Henry VIII) antedates the reigns of the kings commonly cited as having originated it by knighting a piece of beef (e.g., James I, Charles II).
The real death blow to the "sir loin" etymology, however, is the fact that the word sirloin was originally written as "surloyn" or "surloine" in English, reflecting its origins in the Middle French word surlonge ("sur la longe"), with sur meaning "over" and longe meaning "loin" — hence sirloin was a cut of beef taken from above the loin. Not until considerably later did the common English spelling of the word shift towards using an "i" in place of the "u," thus giving license to generations of punsters.
The English word surname stems from the same French root, indicating a family name that was used "over" (i.e., in addition to) one's Christian name.
from Etymology of Sirloin | Snopes.com
Muscles in the Beef Rump
The Rump Cap/Picanha is part of the Gluteobiceps muscle.
The Prime Rump steak contains the larger part of Gluteus Medius muscle and the Gluteus Accessorius.
The Bistro steak is the smaller part of the Gluteus Medius.
The Tri-tip is the Tensor Fasciae Latae muscle.
All very handy to know if you are ever a contestant on Who Wants To Be A Millionaire.
Nutritional information
Summary:
Good source of Protein
Good source of Vitamin B12, Niacin (Vitamin B3), Zinc, and Phosphorus
Source of Iron, Vitamin B6, Riboflavin (Vitamin B2), and Pantothenic Acid (Vitamin B5)
Low Sodium
Nutrient Composition:
Rump, Lean, Fast-Fried (100g)
Energy: 790kJ
Energy: 189kcal
Protein: 30.2g
Total Fat: 7.5g
Saturated Fat: 2.64g
Polyunsaturated Fat: 0.4g
Omega 3: 0.14g
Monounsaturated Fat: 2.64g
Cholesterol: 78.1mg
Sodium: 55mg
Iron: 2.96mg
Zinc: 4.08mg
Vitamin B12: 2.21ug
Vitamin D3: 0.17ug
25-OH Vitamin D3: 0.11ug
Selenium: 1.9ug
Consider nutrition information of other ingredients added while cooking.
Source: www.foodcomposition.co.nz/search/food/M1083/full-grouped