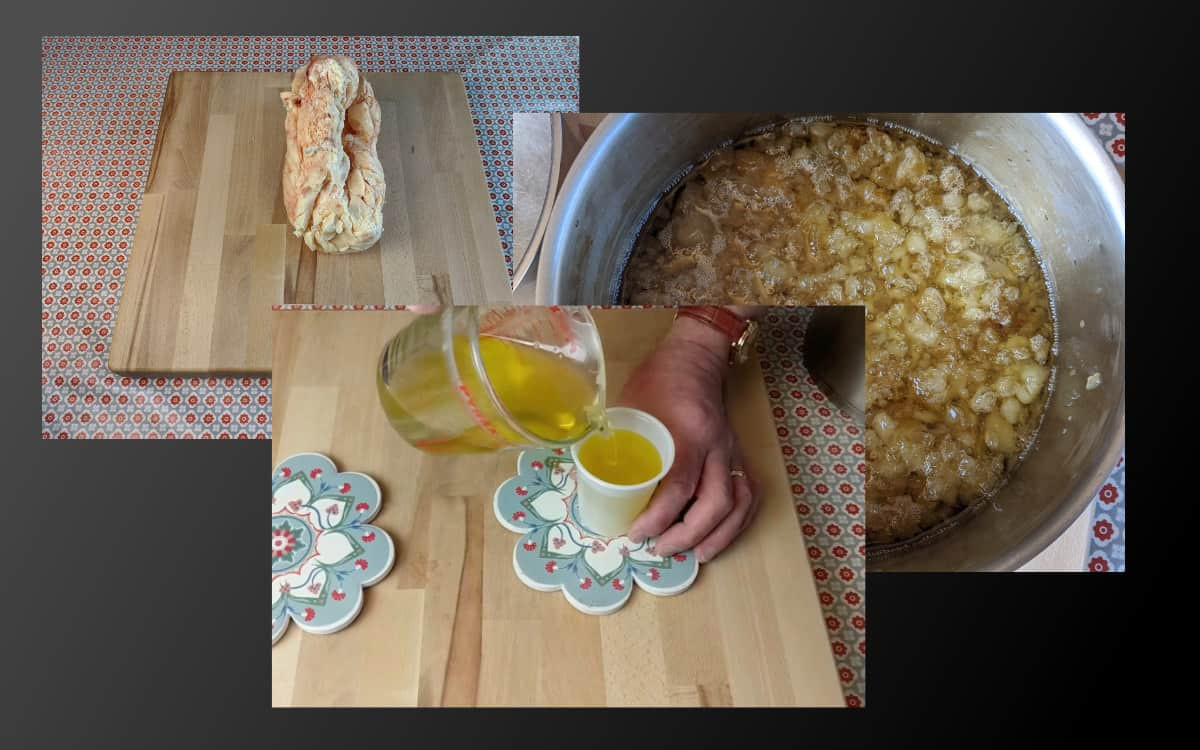 Beef dripping, the guilty pleasure that's actually good for you.
Whatever name it goes by (Tallow, dripping) in your neck of the woods, it is an amazing product.
Great for fries (chips in the UK & Ireland), roast potatoes, or Yorkshire puddings. Even for bread making, Christmas puddings, and other pastries. And the irony is, for years this was an unwanted waste product. Well, the raw ingredient used to be wasted. Today beef dripping (beef tallow) has made a comeback. Here's how to prepare your own.
Aren't Animal fats bad?
Sometime in the 20th century, someone decided animal fats were bad for us. So we spent 50 odd years using various vegetable oils to make animal fat substitutes.
Now, we are beginning to realise that the chemicals in the substitutes are the killers, not the animal fats. This shows you the power of paying tame scientists to say what you want them to say.
We started to realise that this "waste" product was actually delicious. Unless you're drinking a pint of it every day, it's better for you than the chemical soup called margarine, or the other animal fat substitutes on offer.
Then, like the sun coming up, the realisation that animal fats, that humans had been eating for many thousands of years, were not killing us, but the chemical substitutes were. Those of you old enough to remember when every house had a dripping bowl will recall the taste of bread and dripping.
Go on admit it, you loved it didn't you?
There was a bit of a stigma attached to it when more affluent people were trying to deny their humbler origins. But it's OK, it's becoming trendy, the hipsters are all over it so there's no shame anymore.
Taste rediscovered
Celebrity chefs like James Martin, Heston Blumenthal and Rick Stein are singing the praises of beef dripping. Fish and chips, roast potatoes, pastry, all taste better with beef dripping.
New (unbiased) research suggests that fat is essential and we should be using more of it and abandoning carbs and sugar. Another plus is that dripping has a very high smoke point of 250 C (480 F) and a very high flash point of 290 C (550 F.) Fish and chip fans swear by chips cooked in dripping.

Irish dripping wins
For my money, it was Tipperary butcher, Pat Whelan who rekindled the interest in dripping. At the Great Taste Awards 2015 in London, out of 10,000 entries, his Irish Dripping won the Golden Fork, the supreme award. The Irish know a thing or two about beef.

So let's make some dripping.
Beef suet, the internal fat covering the kidneys and inner organs is the best fat to use to make dripping/tallow. You can use any beef fat, but kidney suet melts faster and better and has fewer solids to dispose of when the process is finished.
Ask your friendly local butcher for some kidney suet.
Preheat your oven to 120C
Chop suet into small pieces on your cutting board.
Put the suet into a good-sized pot. Add salt, half a teaspoon, and place in the oven.
Stir occasionally.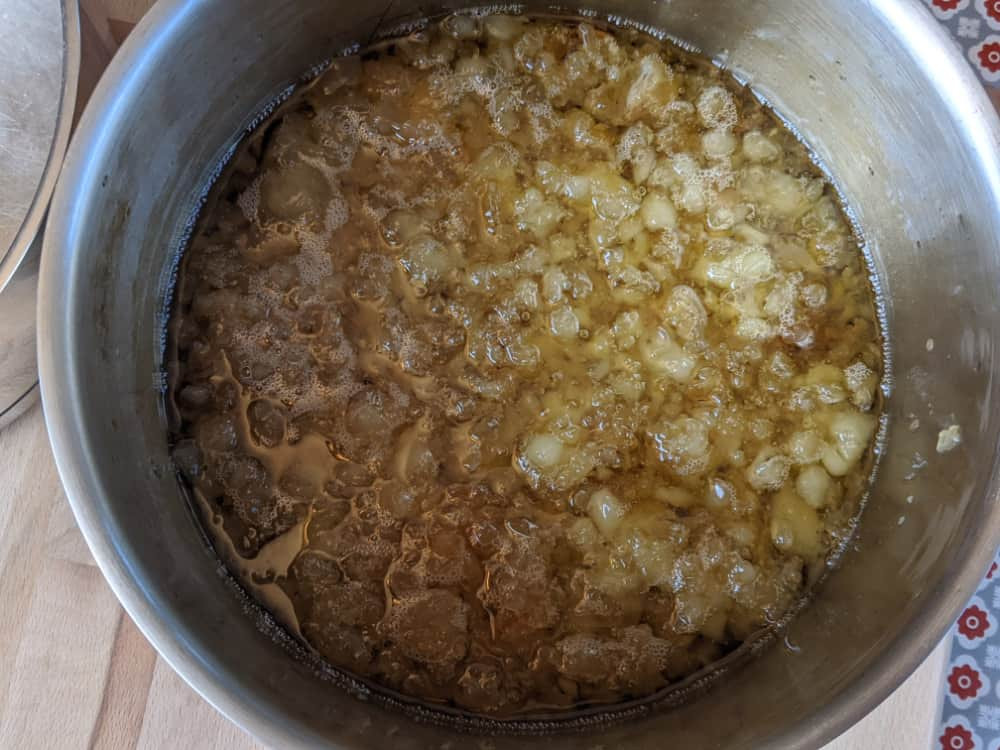 This will take 2 or 3 hours to render down completely and if you started with 2kg of suet you will probably end up with 1kg of dripping.
Some people say you need to add water to the suet as it goes into the pot, but I have never used water and the dripping I make tastes perfect.
When the dripping is cooled a bit, use a slotted spoon to remove the solids then strain the liquid through a sieve.
Follow that with pouring the dripping through a fine muslin cloth(or kitchen paper) in the sieve, into a wide bowl to clarify it further.
Let the dripping solidify and remove from the bowl, turn it upside down and remove any brown from the bottom.
When it is clean and all white, melt it once more and pour into smaller quantities for daily or weekly use.
If the dripping is clarified properly it will last for months in a cool dark place (your larder) or years in the fridge. You can also freeze it if you have a large quantity, but it tastes so good it will probably be used fairly quickly.
Enjoy!
Beef Dripping How-to Video