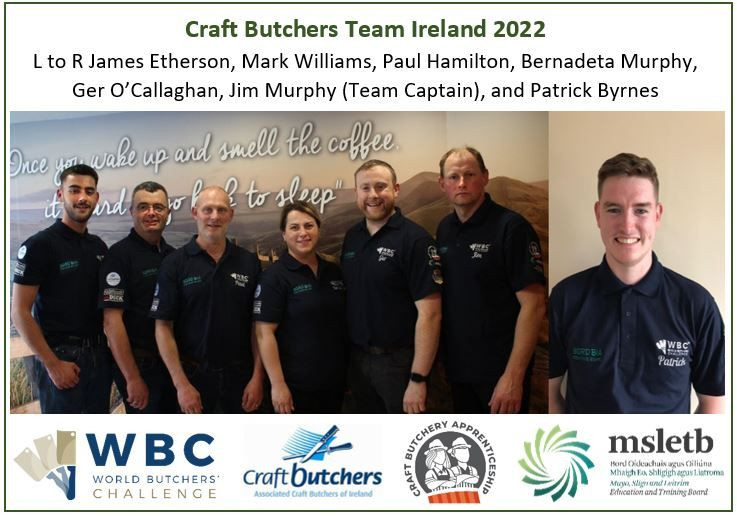 It's been over 4 years, due to Covid, since the last WBC in March 2018, held in Belfast.
I had the honour and privilege of training the winning Irish Team and they have honoured me again for the 2022 competition.
This year's competition will be held in the Golden 1 Arena in Sacramento California and will have 13 countries competing for the accolade of Best Butchers in the World.
The competition will be on Saturday 3rd of September and there will be 2 competitions on Friday the 2nd of September for Apprentices and Young Butchers.
The competition began in 2011 as a bet between New Zealand and Australian butchers and took on a life of its own in the following years. They invited me to be a judge in 2013 and in 2018 we got to hold the competition in Ireland. As you can imagine, there will be serious rivalry in Sacramento, but we have made a lot of friends from the other countries and are looking forward to meeting up with our Butcher Brothers and Sisters again next week.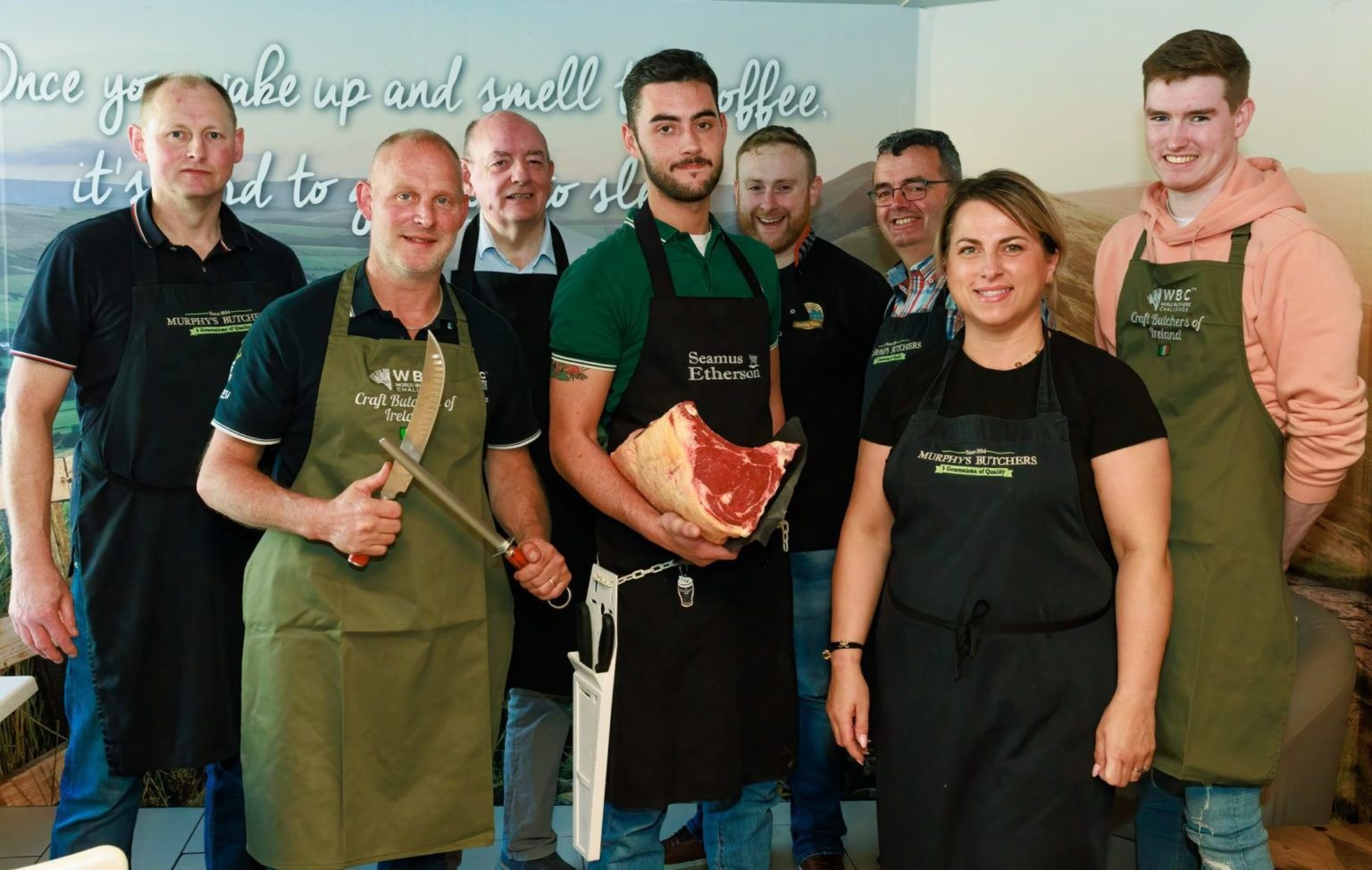 James Murphy, Paul Hamilton, Dave Lang, James Etherson, Ger O'Callaghan, Mark Williams, Bernadeta Murphy, Patrick Byrnes.
James Murphy and his wife Bernadeta run Murphy's Butchers in Tullow, Co. Carlow. Paul Hamilton is the manager of Gary Coote Butchers in Fivemiletown, Co. Tyrone. James Etherson works in the family business in Phibsboro, Dublin. Ger O'Callaghan is the manager in Drinagh Co-op, Skibbereen, Co. Cork.
Mark Williams is an instructor on the National Craft Butcher Apprentice Program with MSLETB. Patrick Byrnes works for Garret's Butchers in Limerick and recently graduated from the Apprentice Program.
If you look carefully, you can see me among these Knights of the Knives, who are ready to do battle in Sacramento. I am Head of Development with Associated Craft Butchers of Ireland (ACBI), who are sponsoring the Irish Team.
Craft Butchers Ireland Team has been practising every Sunday since January to perfect their craft and butcher a side of beef, a full lamb, a side of pork and 5 chickens in three and a half hours.
It would be remiss of me not to mention our sponsors, without whom this would not have happened.
Bord Bia, ABP, MSLETB, Manor Farm, Mc Donnells, CF Gaynor, Redbrook, Scobies, ARSystems, Carlow Local Enterprise Office, Spice O'Life, Bopstar, Ardattin Embroidery, Rosie & Jim
To all our sponsors, for their unfailing support and belief in Craft Butchers Ireland Team, we thank you for everything you have done to get us on this journey. We will work hard to make you proud.
If you can't make it to Sacramento and would like to see the competition, you can watch it on
World Butchers' Challenge 2022 – YouTube
The Apprentice and Young Butcher Competition link is here
Youtube World Champion Butcher Apprentice & Young Butcher Competition 2022 – YouTube
For more information about WBC, go to @worldbutcherschallenge | Linktree