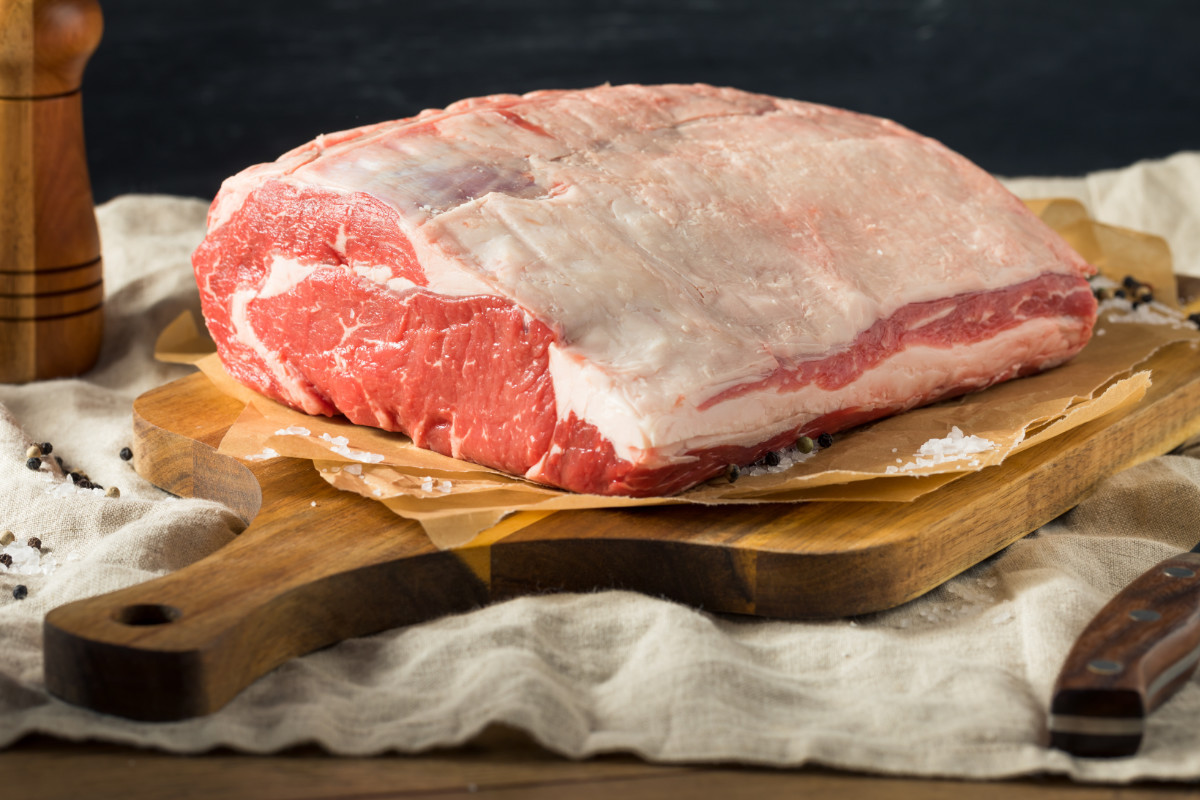 As Christmas approaches, we think of turkey and ham as the centrepiece of the Christmas feast, but there are a growing number of people who are happy to try something different. Some of the alternatives are Goose, Duck, Chicken Pork, Spiced Beef, Rib Roast on the bone, and to be really different, why not try a Three Bird Roast?
Goose always used to be the favoured bird at the Christmas table. For centuries geese were marched from their breeding grounds in the country, on trips that might take weeks, to the outskirts of the cities, where they would be re-fattened for market.
Goose
Goose has had a reputation for being fatty but if you prick the skin and cook it on a rack, the fat will all run away – and give you the perfect medium in which to cook your roast potatoes! If you are ordering one from your butcher, look out for that golden-yellow skin which is the sign that it has been grass-fed. Pale, whitish skin indicates some other type of feeding and rearing. An 11-12 lb (5-5.5 kg) bird is the ideal weight and will serve six people quite generously.
Tip: If the butcher cleans out the goose for you ask them to keep the inner fat and the giblets for you. The giblets make a fantastic gravy and the fat can be used for roast potatoes and Yorkshire puddings.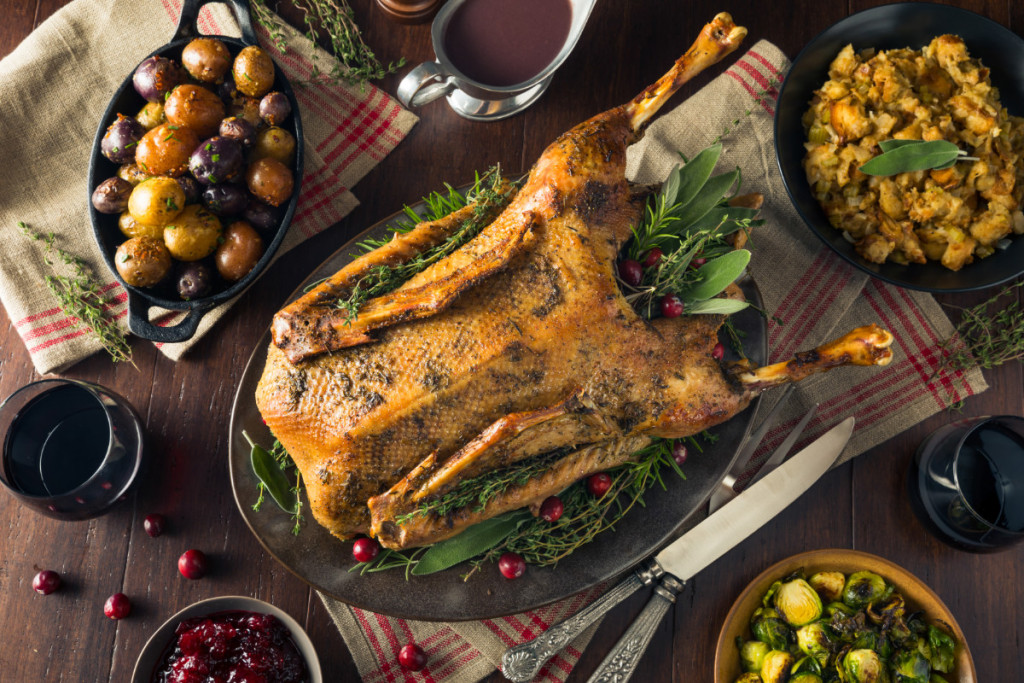 Duck
Duck is another bird that has become popular at Christmas. There are those that adore crispy duck skin and wouldn't settle for anything less. Again, cooking on a rack will ensure the fat runs off and can be used to roast potatoes.
Whole duck is roasted in a couple of ways; Chinese-style where the skin is dried and lacquered as it cooks, or like a roast chicken in the oven. Roast duck needs considerable help in de-fatting or it will taste greasy. This is done by scoring and pricking it all over to encourage the fat to run out.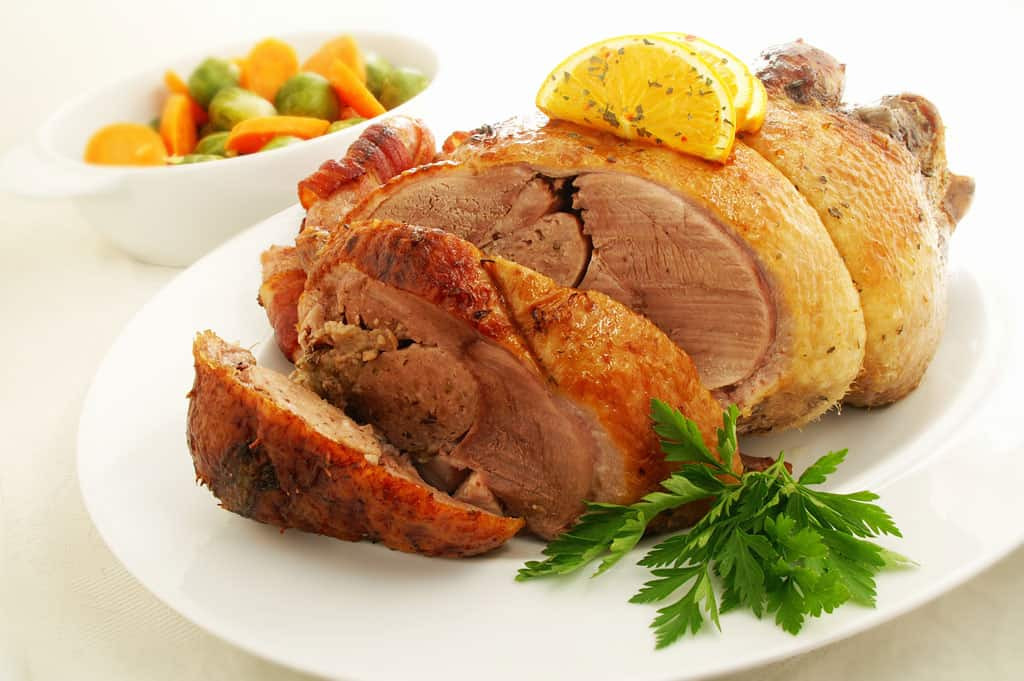 Pork
Leg of Pork roasted was a very popular choice some years back but seems to have fallen out of favour of late. With crispy crackling and sausage meat stuffing, it's a feast not to be forgotten. Get your butcher to score the skin, then keep the pork unwrapped in your fridge for 24 hours. Dry the skin off with paper towel, put a light covering of olive oil on the skin, then a layer of salt, and put it into pre-heated oven. You will have the most divine crackling ever.
Order early to make sure your butcher will have the piece you want.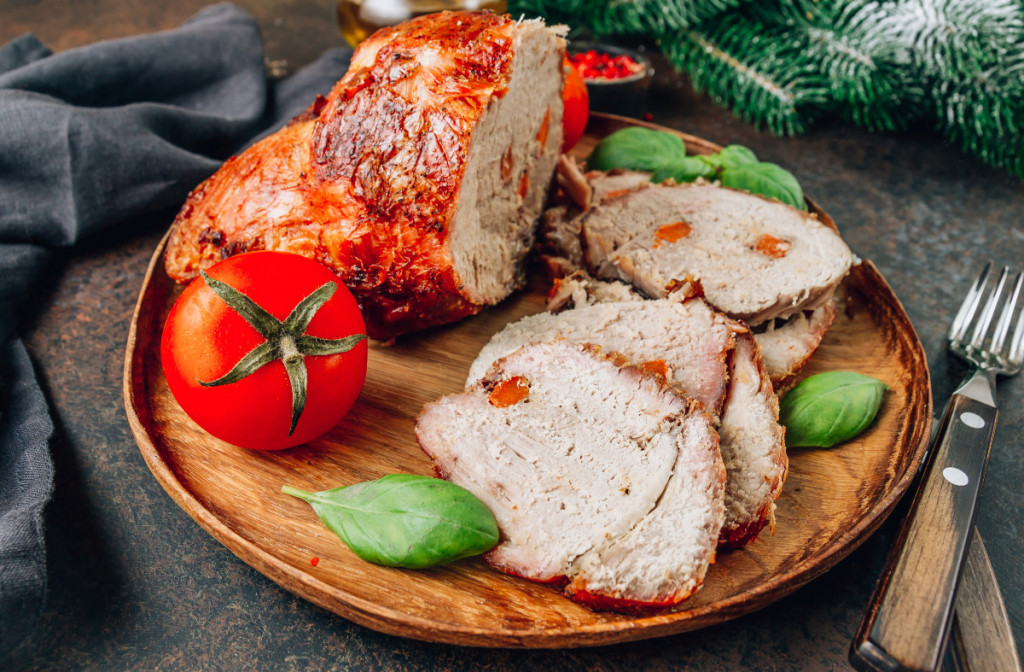 Beef
Every butcher has his own secret recipe for spiced beef. Some of the more obvious ingredients are pimento, juniper berries, jamaican pepper, and for sweetness some butchers use demerara sugar or molasses. Have fun trying them all out.
The current champion is Tom Durcan from Cork
There are also many recipes for spiced beef, and the best one we've found is this:
Cover the beef with half Guinness and half water in a large pot.
Bring to the boil, turn the heat down do a brisk simmer and cook for 90 minutes.
Leave in the pot and allow to go cold (overnight if necessary).
Take out of the liquid and allow to drain off. Can be served as part of the main course, but is absolutely fabulous sliced very thinly and served with brown bread as a starter.
Spiced beef takes about 3 to 4 weeks to mature so give your butcher plenty of notice so he can have the piece you want for you.
Rib Roast on the bone
is another dish we seem to have forgotten about. A nice covering of fat, with some nice marbling, gives that beef flavour that can bring you back to childhood days.
To get that bubbly crisp fat on the outside, add a dessertspoonful of flour to the same amount of your favourite mustard powder. Mix and rub into the fat on the outside of the beef.
Ask your butcher well in advance to keep a well-hung rib roast for you. Some swear they will never eat turkey again after having rib of beef on the bone.
Prime Rib is also available boneless, but try it on the bone. You'll love it.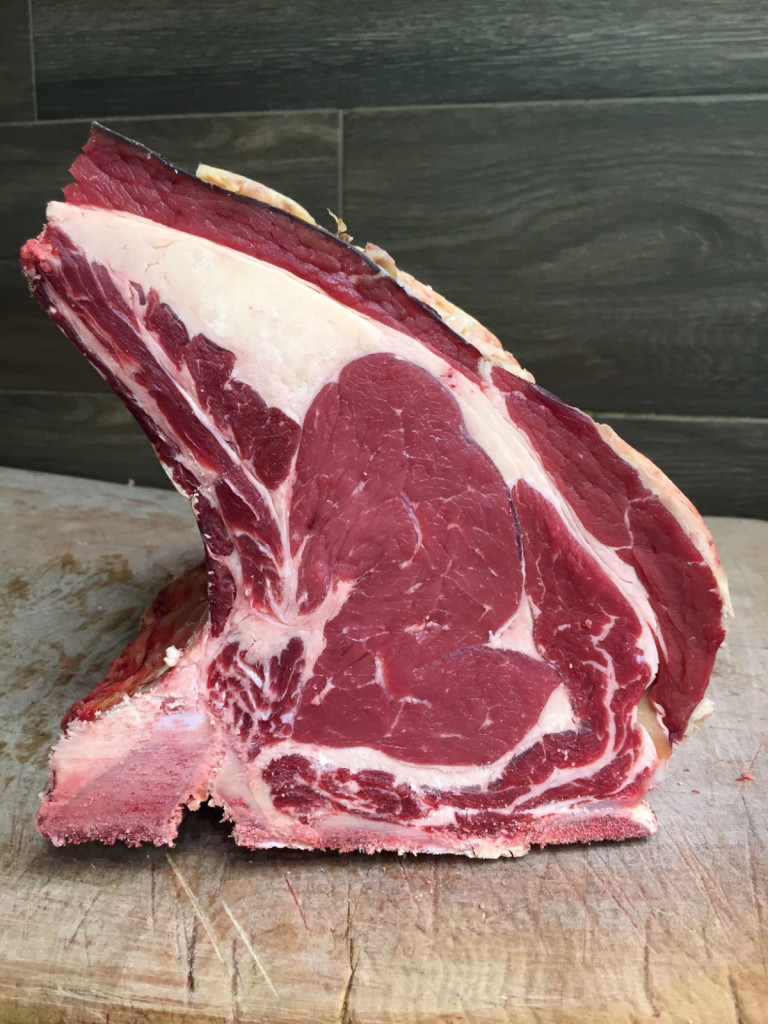 Chicken
Not everybody likes turkey and some people swear by chicken at Christmas. Because of the special occasion, they will usually seek out a specialist supplier and look for a free-range or organic bird. These will be more expensive than the standard everyday chicken, but they are well worth the extra for the day that's in it. You wouldn't scrimp on your Christmas fare, would you?
A turducken is a dish consisting of a deboned chicken stuffed into a deboned duck, which itself is stuffed into a deboned turkey. The word turducken is a portmanteau of turkey, duck, and chicken. Three Bird Roast is the usual name now.
Three Bird Roast
A Three Bird Roast was a very old method that was revived a few years back by Cajun chef Paul Prudhomme in Louisiana. It used to be a very large roast but local butchers can do a smaller version for you. It is cooked the same way as a boneless turkey and it cuts beautifully giving a layer of Turkey, a layer of Duck and a layer of Chicken, with stuffing in between each. Delicious!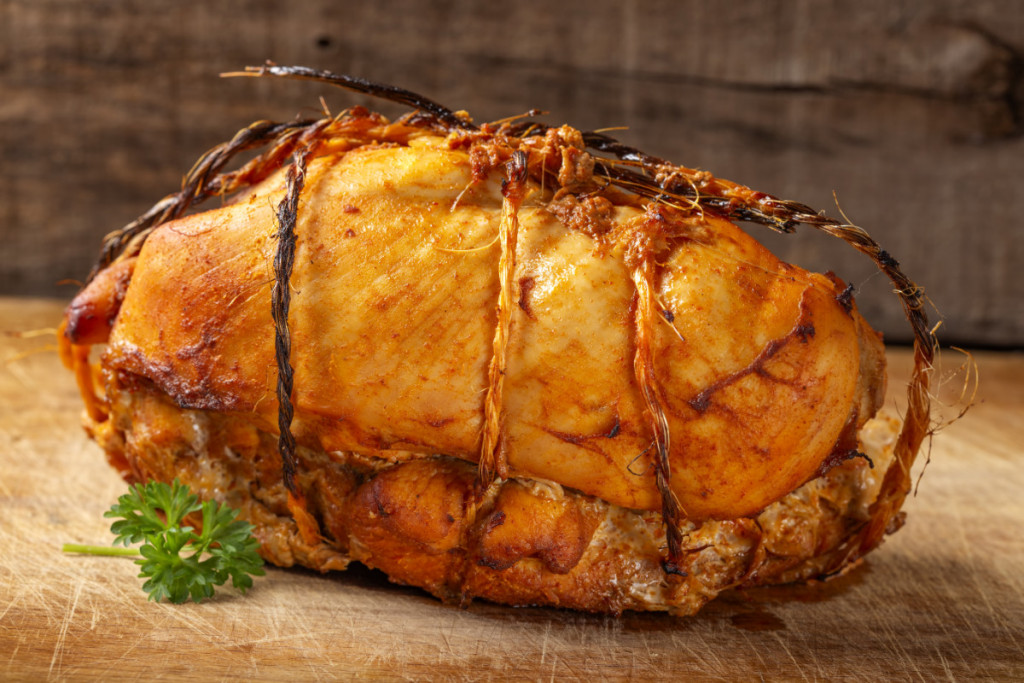 Ham
A ham is a leg of pork that has been salted and sometimes smoked. It is a traditional Christmas dish in Ireland and the UK and is a companion to the Christmas turkey. There are many types of ham available, dry-cured, brined, sweet cure, bone-in, boneless, heritage breed ham and so on. Usually cooked by boiling but they are sometimes baked with a fruit glaze on the outside. They can be bought as full hams or in various cuts and sizes and are very popular for sandwiches over the festive period.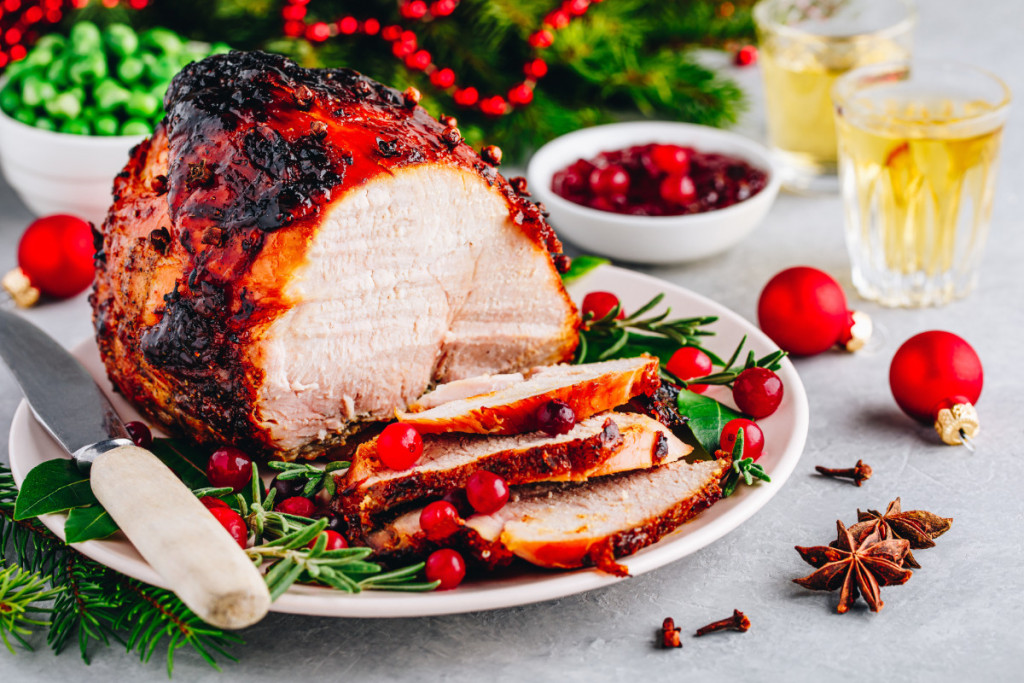 Lamb
There are some prime lamb roasts available at Christmas.
Leg of Lamb
A beautiful Leg of Lamb is a great alternative to turkey. Juicy, mild flavored and lean, lamb is fantastic.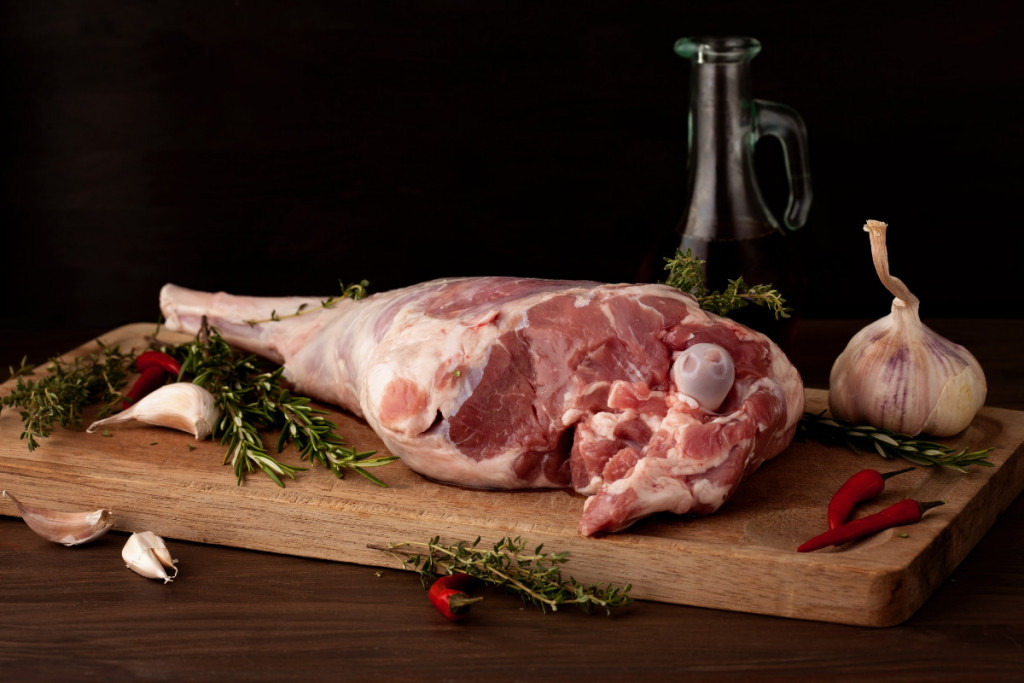 Rack of Lamb
If you don't need a lot of lamb or don't want any leftovers, Rack of Lamb is a great choice.
Crown Roast
You could have two racks of lamb tied into a crown roast as a centerpiece.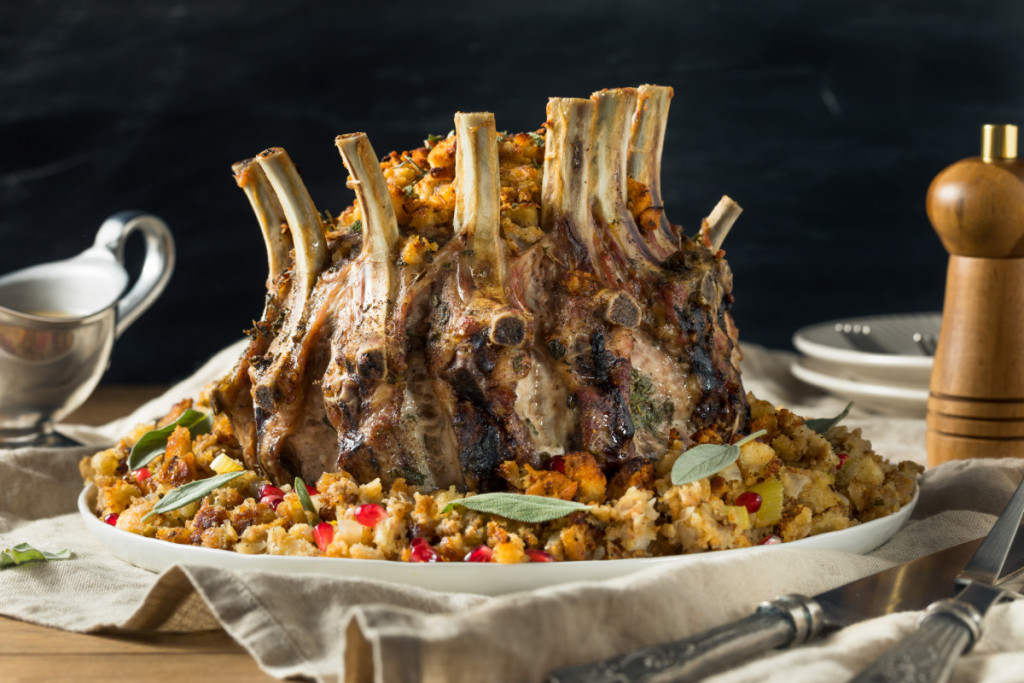 Vegetarian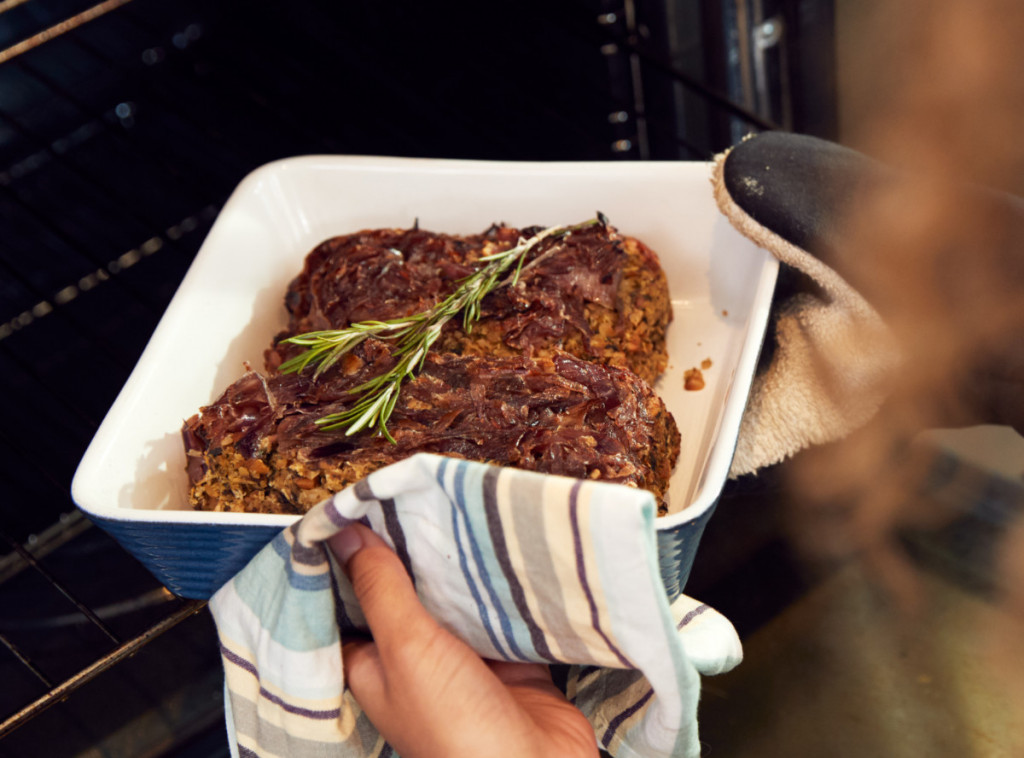 I'm a butcher, so I'll never be a vegetarian, but there are some nice meat alternatives available and I should mention them for all the vegetarians reading my blogs. Jamie Oliver has some good recipes for nut roast here.
And Turkey
And finally back to turkey. You don't have to buy a full bird if you don't have the people to eat it or room in your oven. Your butcher will sell you a turkey crown (Turkey without the legs), a turkey butterfly ( a boneless crown), or simply a piece of turkey breast cut to the size you require.
Turkey is a misnomer. Guajolote is the Spanish word and the birds were domesticated in ancient Mexico for food. The name turkey arose because they were introduced into Europe by Turkish merchants and were known as Turkey hens, which was then shortened to turkeys. In the USA they are the main meal for Thanksgiving. The President of the USA "pardons" a turkey every November in a ceremony at the White House.
A recent trend has been to brine the turkey. This involves a bucket of cold water, salt, sugar, seasonings such as crushed sage, thyme, rosemary, orange zest and slices, garlic, chilli and peppercorns.
Put the turkey into the bucket of water and leave it for 8 hours or so.
Take out and rinse off, the dry with paper towels.
Put some sage rosemary and garlic inside the body cavity before cooking.
Cook for 15 minutes per pound or 35 minutes per kilogram with an extra 15 or 35 minutes on top.
Remember to order your roast turkey in good time to avoid disappointment and when collecting your Christmas fare, stock up on sausages, rashers, black and white pudding, cranberry sauce and of course goose fat, to make sure your Christmas feast has everything you need.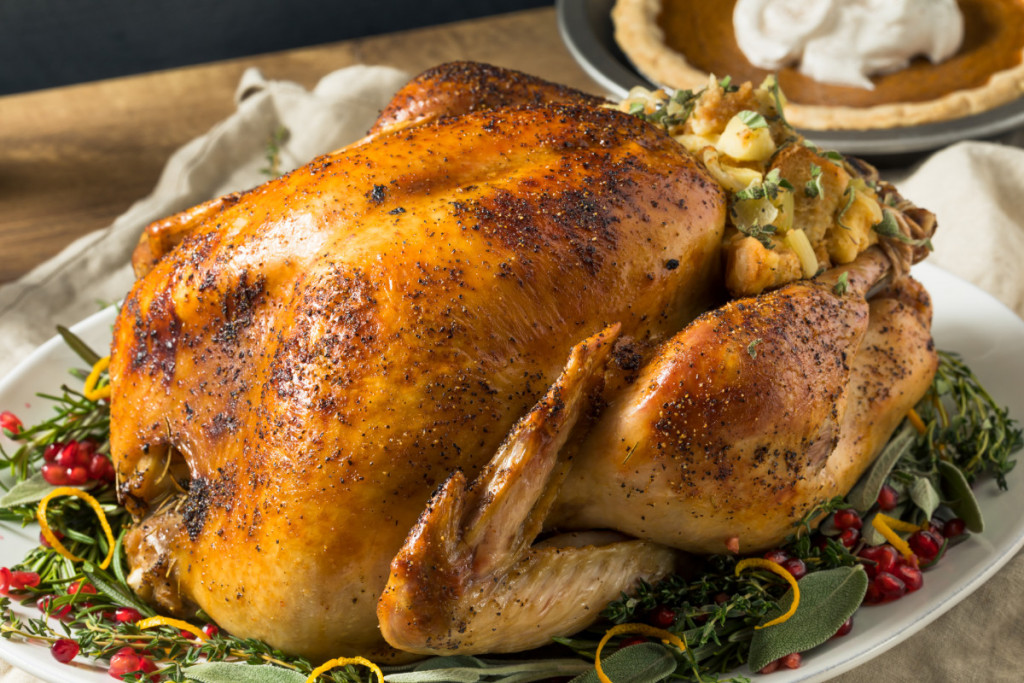 Stuffing
Stuffing, like gravy, is a very personal thing. Some like stuffing made with a base of pork sausage meat. Others like a plain bread, sage and onion version. If you are catering for a large number be aware that everyone's expectations of stuffing are different.
From all the team at Butcher Magazine, we wish you a Merry and Peaceful Christmas.